LOGISTICS
Welcome to our comprehensive guide to warehouse equipment! In today's fast-paced business world, optimizing warehouse operations has become essential for companies to remain competitive and meet customer demands effectively. The right equipment can significantly impact productivity, safety, and overall efficiency, making it crucial to understand and invest in the right tools.
Pallet Racks: The Backbone of Warehousing
Pallet racks are the foundation of any warehouse. These versatile structures are designed to store and organize palletized goods, maximizing floor space and making inventory management more efficient. Various types of pallet racks, such as selective, push-back, and drive-in racks, cater to different storage needs. Selective racks allow easy access to individual pallets, while push-back and drive-in racks provide higher-density storage for faster-moving items.
Forklifts: Powerhouses of Material Handling
Forklifts are the workhorses of warehouses, enabling the movement of heavy loads with ease. These industrial trucks come in various configurations, including counterbalance, reach, and order pickers, each suited for specific tasks. Proper forklift training is crucial to ensure operator safety and minimize the risk of accidents. Investing in electric forklifts can also reduce environmental impact and operating costs, as they produce no emissions and require less maintenance.
Conveyor Systems: Streamlining Transportation
Conveyor systems are essential for streamlining material movement throughout the warehouse. They automate the process of transporting goods from one point to another, reducing manual handling and human errors. Whether roller conveyors for cartons, belt conveyors for bulk materials, or gravity conveyors for simple movement, choosing the right conveyor system can significantly improve throughput and reduce labor costs.
Automated Guided Vehicles (AGVs): Advancing Warehouse Automation
AGVs represent the future of warehouse automation. These driverless vehicles navigate through the warehouse using sensors and pre-programmed routes, transporting goods efficiently and safely. AGVs can handle repetitive tasks, freeing up human resources for more complex roles. They also enhance warehouse safety by minimizing the risk of accidents caused by human error.
Warehouse Management Systems (WMS): Optimizing Inventory Control
A Warehouse Management System (WMS) is a software application that plays a crucial role in inventory control and warehouse operations. WMS provides real-time data on inventory levels, order processing, and storage locations, enabling better decision-making and reducing the likelihood of stockouts or overstock situations. Additionally, WMS can help optimize warehouse layout, minimize travel time, and enhance overall efficiency.
Mezzanine Floors: Expanding Storage Capacity
When floor space is limited, mezzanine floors offer an excellent solution to expand storage capacity. Mezzanines are elevated platforms that create additional space above the warehouse floor. They can be used for storage, office space, or even as a pick-and-pack area. Mezzanine floors are customizable and can adapt to the specific needs of a warehouse, making them a cost-effective choice for maximizing storage without the need for extensive construction.
Dock Levelers: Ensuring Smooth Loading and Unloading
Dock levelers bridge the gap between the warehouse floor and the truck bed, allowing for seamless loading and unloading of goods. They come in various types, including hydraulic, mechanical, and air-powered, each catering to different requirements and budgets. Dock levelers improve operational efficiency, reduce the risk of accidents during material handling, and enhance overall safety.
Conclusion: Empowering Warehousing with the Right Equipment
In conclusion, investing in the right warehouse equipment is vital for any modern business aiming to thrive in a competitive market. Pallet racks, forklifts, conveyor systems, AGVs, WMS, mezzanine floors, and dock levelers all contribute to streamlining operations, maximizing storage space, and ensuring a safe and productive work environment.
By understanding the unique needs of your warehouse and choosing equipment wisely, you can unlock the full potential of your warehouse, enhance productivity, and provide customers with faster and more efficient service. Embrace technology and automation, and your warehouse will be well on its way to becoming a powerhouse of efficiency in the supply chain.
So, what are you waiting for? Invest in the future of warehousing today!

SBB Shipping USA Inc. – Consider it shipped!™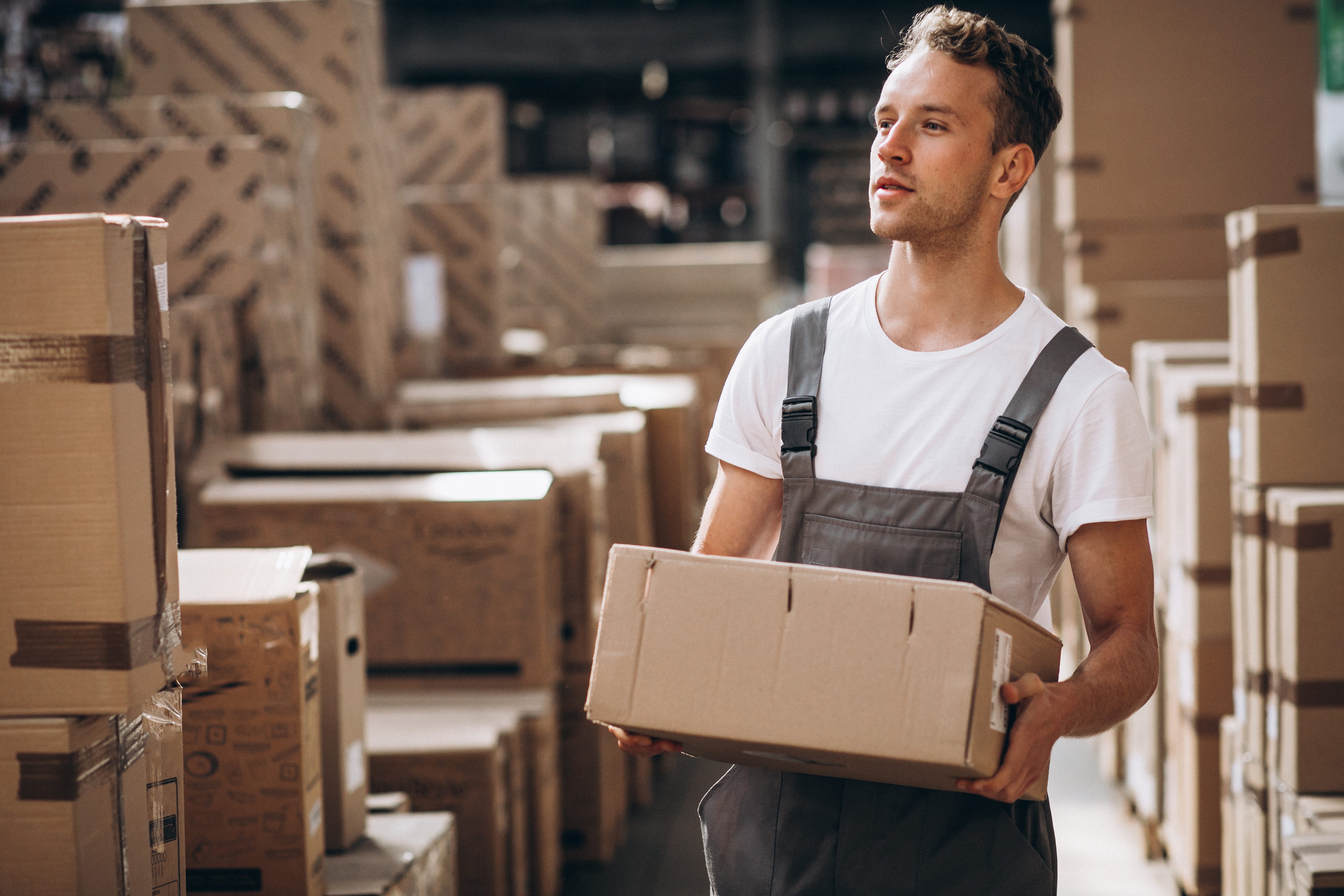 E-COMMERCE
In the dynamic world of e-commerce, meeting customer expectations is key to success. As online shopping continues to grow rapidly, businesses are constantly seeking innovative ways to differentiate themselves from the competition. One powerful strategy that has emerged is the integration of value-added services into e-commerce fulfillment. These services go beyond the basic delivery of goods, adding an extra layer of convenience, personalization, and satisfaction for customers. In this blog post, we'll delve into the concept of value-added services in e-commerce fulfillment and explore how they can transform the customer experience.
Understanding Value-Added Services
Value-added services are additional offerings provided by e-commerce businesses to enhance the overall customer experience. These services can range from customization options, gift wrapping, and personalized messaging to expedited shipping, product assembly, and hassle-free returns. By providing these added benefits, e-commerce businesses aim to exceed customer expectations and build long-term loyalty.
Personalization and Customization
One of the most sought-after value-added services in e-commerce fulfillment is personalization. Customers appreciate the ability to customize products to suit their individual preferences. From engraved messages to tailor-made packaging, personalization adds a touch of exclusivity and uniqueness to the shopping experience. By investing in advanced technologies and flexible manufacturing processes, businesses can offer a wide range of customizable options, satisfying even the most discerning customers.
Efficient and Expedited Shipping
In today's fast-paced world, customers expect quick and efficient shipping. Value-added services in fulfillment extend beyond traditional shipping methods to cater to these expectations. Expedited shipping options, such as same-day or next-day delivery, can be a game-changer, especially for time-sensitive purchases. E-commerce businesses can collaborate with logistics partners to optimize delivery networks, ensuring fast and reliable shipping services that delight customers and create a competitive advantage.
Hassle-Free Returns and Exchanges
Returns and exchanges are an integral part of e-commerce, and how businesses handle them can significantly impact customer satisfaction. By offering hassle-free returns and exchanges, e-commerce companies can build trust and provide peace of mind to customers. Implementing streamlined return processes, prepaid return labels, and clear return policies can make the returns experience seamless and convenient, ultimately fostering customer loyalty.
Product Assembly and Installation
Certain products require assembly or installation upon delivery, and providing these value-added services can simplify the customer experience. By offering professional product assembly or installation, businesses eliminate the need for customers to navigate complex instructions or hire external help. This convenience not only saves time but also enhances customer satisfaction, making the shopping journey more enjoyable and stress-free.
Enhanced Packaging and Gift Wrapping
Thoughtful and visually appealing packaging can enhance the joy of receiving a product. Value-added services in e-commerce fulfillment include premium packaging options, eco-friendly materials, and attractive gift wrapping. These services can transform a regular purchase into a memorable gifting experience, making customers feel valued and appreciated.
Conclusion
Value-added services in e-commerce fulfillment are a powerful tool to enrich the customer experience. By going beyond the basics of order fulfillment, businesses can differentiate themselves, build brand loyalty, and drive customer satisfaction. From personalization and customization to efficient shipping, hassle-free returns, and enhanced packaging, these services have the potential to delight customers and create a lasting impression. In the competitive e-commerce landscape, embracing value-added services is not just an option but a necessity for businesses striving to excel and thrive in the digital realm.
SBB Shipping USA Inc. – Consider it shipped!™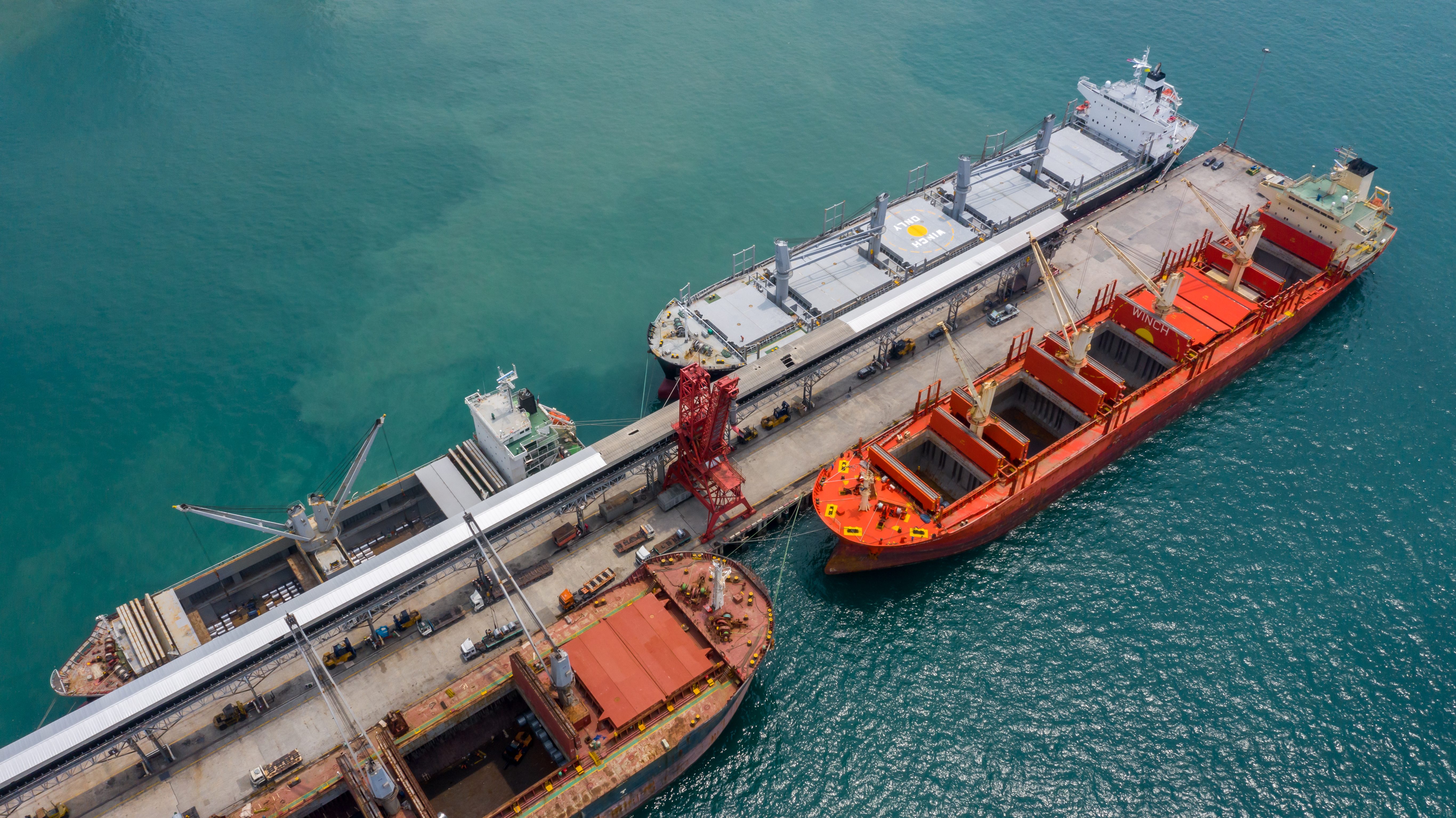 LOGISTICS
Welcome aboard, fellow readers! Today, we set sail on a journey through the fascinating world of
dry bulk chartering
. In this blog post, we will navigate the waters of this complex industry, shedding light on its key aspects, operations, and significance in global trade. So, hoist the anchor and prepare to explore the vast realm of dry bulk chartering!
Understanding Dry Bulk Chartering
Dry bulk chartering involves the transportation of unpackaged, homogeneous cargo in large quantities. Common dry bulk commodities include coal, iron ore, grain, fertilizers, and other raw materials. Unlike container shipping, where goods are transported in standardized containers, dry bulk cargoes are loaded directly into the ship's cargo holds.
Types of Chartering
There are two primary methods of chartering in the dry bulk industry: voyage charter and time charter.
Voyage Charter: Under a voyage charter, a ship is hired to transport a specific cargo from one port to another within a predetermined timeframe. The shipowner assumes responsibility for providing the vessel and crew, while the charterer pays a negotiated freight rate.
Time Charter: In a time charter, the shipowner leases the vessel to the charterer for a specified period. The charterer has more control over the vessel's employment and can choose the loading and discharge ports within certain limits. The charterer also covers the vessel's operating expenses during the charter period.
The Role of Shipbrokers
Shipbrokers play a pivotal role in the dry bulk chartering process. Acting as intermediaries between shipowners and charterers, shipbrokers facilitate the negotiations, ensuring a smooth and efficient chartering experience. They possess extensive market knowledge, provide market insights, and assist in finding suitable vessels for charterers while maximizing shipowners' returns.
Chartering Market Dynamics
The dry bulk chartering market is highly influenced by supply and demand dynamics, which, in turn, impact freight rates. Factors such as global economic conditions, commodity prices, seasonal fluctuations, and geopolitical events can significantly affect the market. Understanding these dynamics is crucial for charterers and shipowners in making informed decisions.
Charter Party Agreements
Charter parties are legal contracts that define the terms and conditions of the chartering agreement. They include important details such as freight rates, laytime (time allowed for loading/unloading), demurrage (additional payment for exceeding the laytime), and responsibilities of both parties. The two most common charter party forms used in dry bulk chartering are the Baltic and International Maritime Council (BIMCO) standard forms.
Challenges and Opportunities
Dry bulk chartering faces various challenges, including market volatility, regulatory changes, and environmental concerns. Additionally, the industry is continually evolving, embracing technological advancements and digitalization to enhance operational efficiency and sustainability. These changes bring new opportunities for stakeholders to optimize their operations and reduce environmental impact.
Importance in Global Trade
Dry bulk chartering plays a vital role in supporting global trade by ensuring the efficient movement of essential commodities. The industry is the backbone of many economies, facilitating the supply of raw materials to industries worldwide. It enables the growth of various sectors, including energy, agriculture, and manufacturing, ultimately contributing to economic development.
Conclusion
As we conclude our voyage through the world of dry bulk chartering, we hope you've gained valuable insights into this fascinating industry. From understanding the different chartering methods to exploring the role of shipbrokers and market dynamics, dry bulk chartering is an intricate yet essential aspect of global trade. As the industry continues to adapt to changing times, it holds the key to driving economic growth while embracing sustainability and technological innovation. Bon voyage on your future endeavors in the world of dry bulk chartering!
SBB Shipping USA Inc. – Consider it shipped!™
LOGISTICS
You have probably heard of the 5 P's of marketing, but did you know that these core principles can carry over into logistics and provide advantages to businesses that rely on a logistics company that uses them while handling all of their business's shipping needs?
In this article, you'll get a better understanding of what the 5 P's of marketing are and the advantages that come along with utilizing a shipping company such as SBB Shipping, which incorporates the 5 P's of marketing to provide the best possible service to their clients.
What Are The 5 P's of Marketing & Their Advantages When Used in Logistics?
1.
Product
This refers to the actual offering being marketed, whether it's a physical product or a service. It includes factors such as design, features, quality, packaging, and branding. The goal is to create a product that meets the needs and desires of the target market.
SBB Advantage:
In logistics management, products are the tangible goods that are moved from one location to another. These can range from raw materials used in manufacturing to high-value merchandise. Successful logistics management hinges on a thorough comprehension of the products being transported, guaranteeing their proper handling and safe delivery.
At SBB, we deliver a competitive edge to our clients through our customized services. Our logistics managers meticulously assess a range of factors when overseeing product management, including dimensions, weight, fragility, and more. Additionally, we carefully evaluate the optimal transportation mode, whether it be road, rail, air, or sea, to guarantee the most efficient and cost-effective delivery of products.
2.
Price
Price refers to the amount of money customers are willing to pay for the product or service. It involves determining the right pricing strategy, considering factors such as production costs, competition, market demand, and perceived value. Pricing decisions can greatly impact sales and profitability.
SBB Advantage:
Logistics pricing is all about the expenses incurred in getting the product moving — from sourcing raw materials to delivering customer orders and everything in between. It's important for a logistics company to include pricing benefits that give some serious advantages to the business partners it serves.
At SBB, our cutting-edge software technology and dedicated team allow us to deliver significant price advantages. These advantages not only enable our clients to expand their business and capture a larger market share but also drive overall revenue and profitability to new heights.
3.
Place
Place refers to the distribution channels and strategies used to make the product available to the target customers. It involves decisions related to where and how the product will be sold, such as through retail stores, online platforms, wholesalers, or direct sales. The goal is to ensure the product is accessible and convenient for customers to purchase.
SBB Advantage:
Logistics includes operating at the right location (place) in a timely manner through worldwide partners and networks with the highest level of efficiency and up-to-date technology.
At SBB, we've got your back and truly comprehend your needs. From the moment your products arrive at the warehouse entrance to their final delivery to the end customer, we stand by your side, providing unwavering assistance throughout. Our mission is to ensure your products are delivered to the right place, right on time, while upholding the highest global operational standards.
4.

 

Promotion
Promotion encompasses all the activities used to communicate and promote the product to the target market. It includes advertising, public relations, sales promotions, personal selling, and other marketing communications. The goal is to create awareness, generate interest, and persuade customers to choose the product over competitors.
SBB Advantage:
In logistics, promotions encompass a wide range of offerings, including system integration promotions and discounted transaction rates that cater to different business models. They are designed to deliver enhanced value and financial benefits to businesses involved in logistics operations.
At SBB, we provide many specialized promotions such as initial free system integration and commission-free transactions that are valid for e-commerce companies utilizing our software and warehouses.
5.
People
People refers to the individuals who are involved in the marketing process, including the employees, sales representatives, and customer service personnel. It emphasizes the importance of hiring and training the right people to deliver excellent customer service and create positive customer experiences. People can significantly influence customer satisfaction and loyalty.
SBB Advantage:
In logistics management, the people involved encompass warehouse workers, transportation personnel, and logistics professionals who facilitate the movement of goods between locations. They bear the responsibility of ensuring the efficient and secure transportation of goods while upholding safety and security standards.
At SBB, our people are committed to providing you with a wide array of tailored services. From unloading and stock counting to quality control, storage, order picking, labeling and packing, grouping, packaging, loading, door delivery, return acceptance, inventory management, and beyond, our dedicated team is here to support you every step of the way!
Speak with an SBB Shipping and Logistics Professional Today!
If you find yourself dissatisfied with your current shipping and logistics provider or if you're new to working with professional shipping companies and unsure of where to begin, look no further.
Get in touch with us today! We're here to address any questions you may have and provide the assistance you need.
SBB Shipping USA Inc. – Consider it shipped!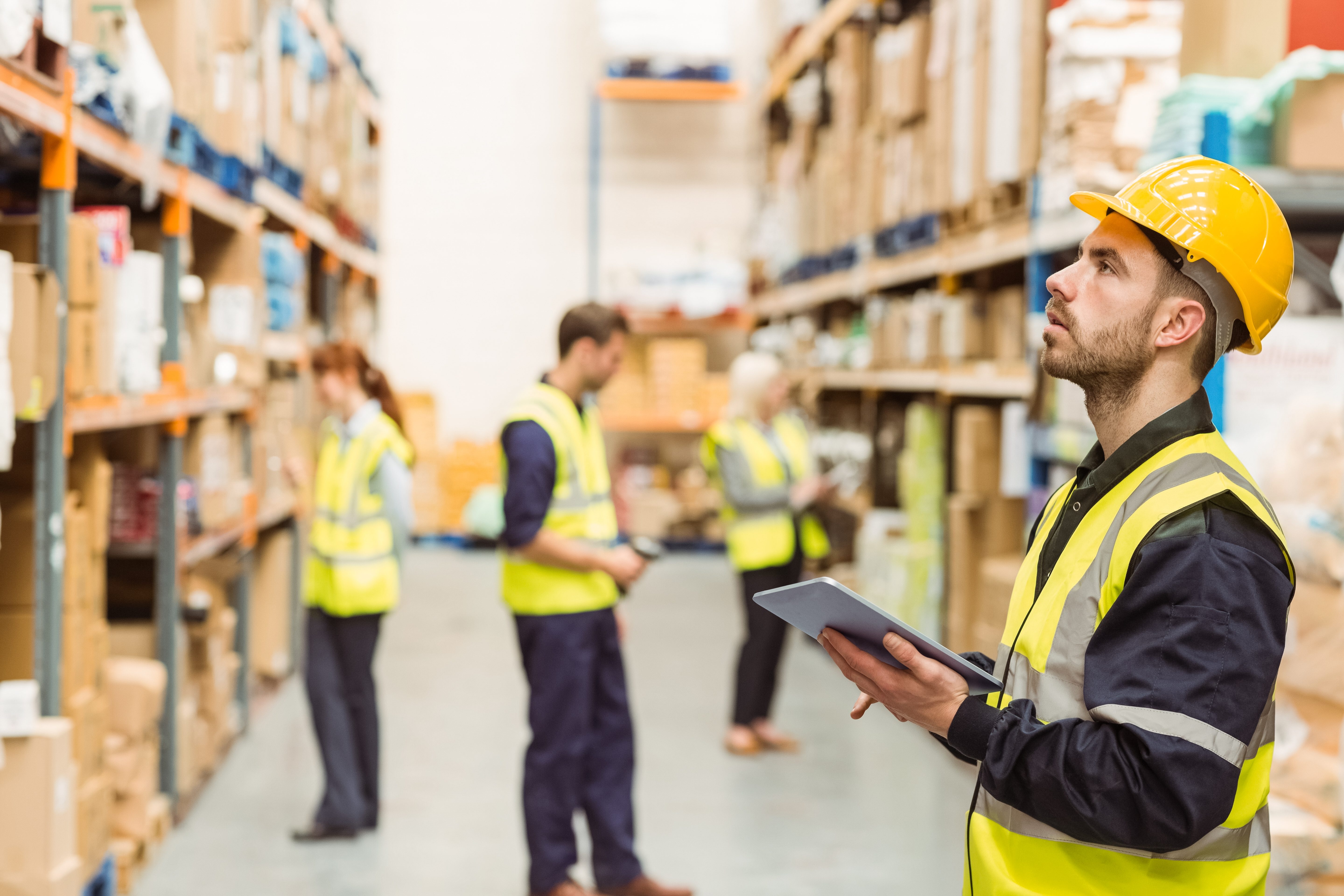 E-COMMERCE
LOGISTICS
What is the Bullwhip Effect?
The bullwhip effect is a supply chain phenomenon in which slight changes in consumer demand can cause progressively larger fluctuations in demand as one moves upstream in the supply chain. This effect can lead to increased variability in inventory levels, order quantities, and production schedules, which can in turn increase costs and reduce efficiency.
The term "bullwhip effect" was coined by Procter & Gamble in the 1990s as the company noticed the effect on its supply chain. It's named after the way a bullwhip behaves when it is cracked. When a bullwhip is cracked, a slight movement at the handle causes the whip's tip to move in a much larger arc. Similarly, in a supply chain, a slight change in consumer demand can cause a larger and more amplified effect on the upstream stages of the chain.
Example of the Bullwhip Effect
One way the bullwhip effect can occur is when a retailer places an order based on a forecasted increase in demand rather than actual customer demand. If the forecast is wrong, the retailer may cancel or reduce the next order, leading the supplier to decrease production and order fewer raw materials. This creates a cycle of fluctuating orders that amplifies changes in customer demand.
For example, a retailer orders 1,500 units anticipating a 50% increase, but the demand only increases by 10%, resulting in a surplus of 750 units. To compensate, the retailer orders only 750 units for the next period, causing the supplier to assume decreasing demand and order only 500 units, leading to inventory shortages, production delays, and increased costs.
Thus, the bullwhip effect can occur due to a lack of communication and coordination between different stages of the supply chain, and it can have a significant impact on supply chain efficiency and profitability.
7 Common Causes of the Bullwhip Effect
Minor demand fluctuations commonly cause the bullwhip effect, however, there are other reasons that can trigger the same effect such as:
Supply chain stakeholders making suboptimal decisions at any point along the chain, such as errors in customer service or shipping.
Lack of communication and alignment between organizations in the supply chain, leading to delays and errors.
Inaccurate demand forecasts due to over-reliance on historical data.
Lead-time issues, including manufacturing delays and shipping delays.
Overreacting or underreacting to demand expectations, resulting in stockouts or overstocking.
Disruptions to regular buying patterns due to cost changes, discounts, or price variations.
Retailers or customer companies practicing order batching, leading to unpredictable demand fluctuations.
SBB Shipping:  Our Technology Helps Prevent Disorder in the Supply Chain
There are many things you can do to deal with the bullwhip effect including but not limited to the following:
Improving forecast accuracy.
Stabilizing price fluctuations.
Correctly evaluating order batching.
Improving inventory planning.
Reviewing safety stock levels.
Collaborating with transparency across stakeholders in the supply chain.
Reducing lead time and delays.
Optimizing processes with technology.
At SBB Shipping, our technology infrastructure enables simultaneous and timely information to prevent disorder in the supply chain.
SBB's Smart Warehouse System
For example, we provide our clients with the opportunity to utilize our technology infrastructure and online software free of charge. Our Smart Warehouse System enables clients to visualize and manage the most up-to-date status of their SKUs in inventory management and accelerate and facilitate the distribution chain on their behalf.
SBB's Simultaneous Integration
Furthermore, our simultaneous integration of clients' e-commerce online sales platform with their software allows for the immediate delivery of orders to end customers, ensuring customer satisfaction.
SBB's 100% Transparency
Additionally, our company's transparency and trust framework allows clients to follow up at every step of the process, from the entry of their products to the delivery to their final customers, allowing for optimum evaluation and analysis with reporting.
By utilizing SBB Shipping's technology infrastructure, clients can prevent the bullwhip effect and increase supply chain efficiency and profitability. With its value-added 3PL and E-Commerce fulfillment services, SBB Shipping offers a complete solution for businesses looking to optimize their supply chain and stay ahead of the competition.
SBB Shipping USA Inc. – Consider it shipped!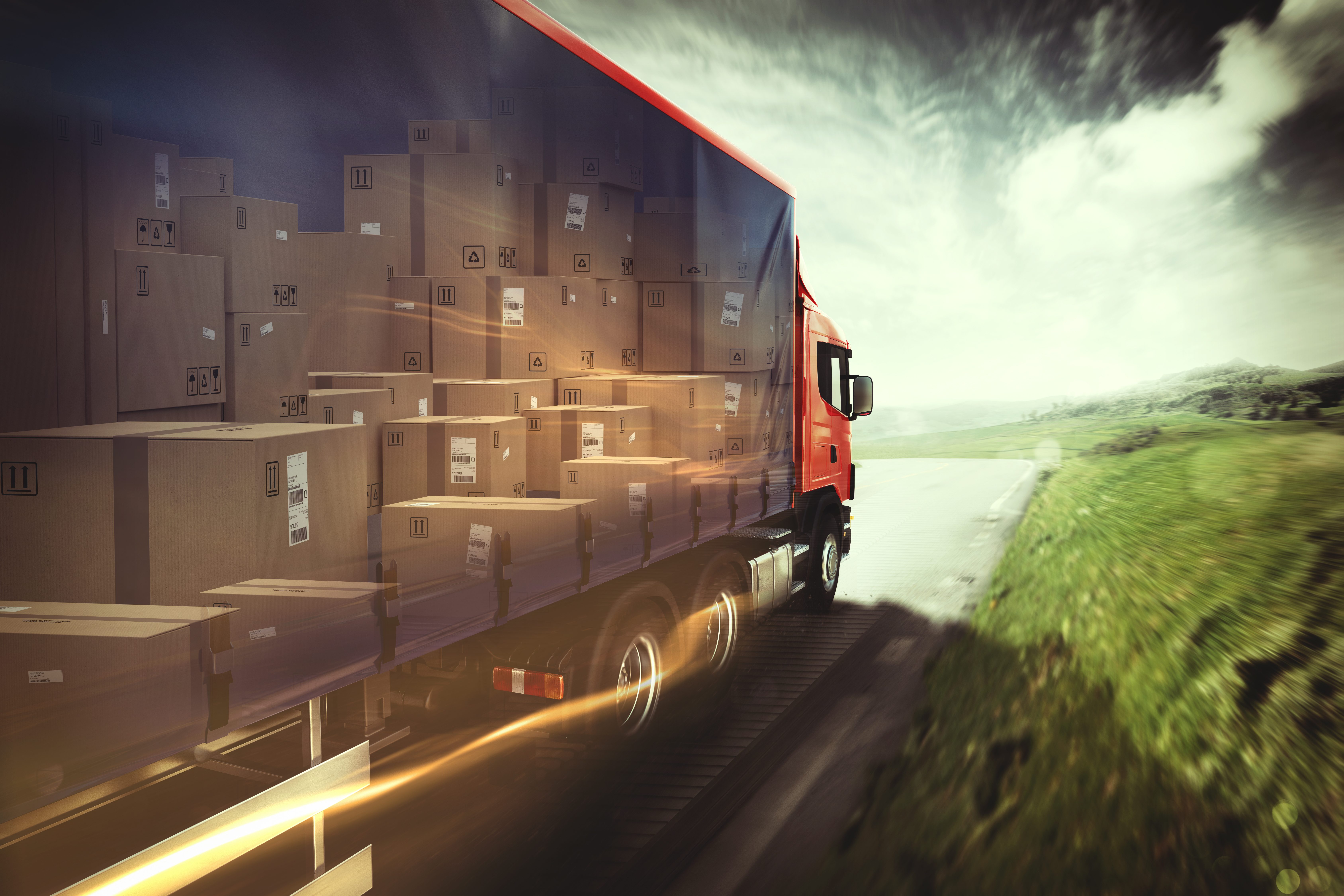 LOGISTICS
What Are the 7 R's of Logistics?
The 7 R's (Rights) of logistics refer to the key principles that businesses need to achieve optimal efficiency in their supply chain management which helps to meet customer demands, reduce waste, and increase overall efficiency.  This can help businesses to achieve a competitive edge in the market by delivering their products on time and at a reduced cost to customers.
1. The Right Product
Delivering the correct product is crucial for any business, but picking and packing errors can often result in the wrong item being sent out. To prevent this, an efficient picking system is essential, as well as standardizing products for easier transportation and handling. Understanding the nature of a product can also prevent damage during shipping, ensuring quality and customer satisfaction.
2. The Right Quantity
Maintaining optimal stock levels is crucial for running a successful business. To ensure the customer receives the right quantity of products, it is important to address issues such as accurate stock levels, forecasting demand, and efficient picking and inventory management systems. Failure to address these issues can result in negative consequences, including customer returns and loss of repeat business.
3. The Right Condition
Maintaining product quality begins in the warehouse and involves several key factors, such as receiving goods in the right condition, appropriate storage, packaging, transport, and handling. Ensuring that the customer receives their order in perfect condition is crucial. It is the shipper's responsibility to package and handle goods appropriately, considering variables such as distance, mode of transport, weather, and any necessary specialized storage or handling requirements. The whole supply chain should be assessed to minimize opportunities for damage or spoilage.
4. The Right Place
The proper delivery of products is an essential part of any successful business. Many companies with multiple sites or warehouses overlook the importance of confirming the correct location before shipping goods. Using trackable services allows customers to monitor the shipment's progress, and proactive monitoring enables sellers to address any issues that may arise. In addition to proper delivery, choosing the right location for your business and warehouses can lead to increased conversions and profits. If you become overwhelmed by shipping and tracking, outsourcing to a freight forwarder is a viable option for businesses.
5. The Right Time
Customers expect timely deliveries, making it crucial for businesses to deliver products within the required timeframe. Therefore, before shipping goods, it is essential to determine the delivery deadline and assess its feasibility with the available logistics options. While small goods can be shipped using Worldwide Express services for next-day delivery, potential bottlenecks, and industrial action should be considered before confirming the delivery deadline. Meeting the deadline requires careful planning and consideration of different time zones.
6.  The Right Customer
A successful business relies on identifying and catering to the right target audience. Market research plays a vital role in understanding your customers' demographics, needs, wants, and pain points, which allows you to sell suitable products and develop relevant marketing strategies. It is crucial to deliver the right product to the right customer and to understand their requirements. By knowing your customer and their needs, you can generate more leads, increase conversion rates, and avoid returned goods.
7. The Right Price
Proper pricing of products is critical to a business's success as it directly impacts sales and profit margins. Conducting extensive market research is vital to determine the right pricing for products as it depends on various factors such as market trends, demands, and competitor products. Monitoring the income and expenses of the business and tracking past order histories can help determine the appropriate pricing for products. Additionally, shipping products at the right price is also essential. While some urgent shipments may require higher shipping costs, less urgent shipments should be balanced with other factors such as cost-effectiveness. Overall, considering different shipping options and balancing the cost can help determine the right price for shipping.
SBB Shipping: A Logistics Provider That Prioritizes the 7 R's of Supply Chain Management
SBB Shipping's commitment to providing efficient logistics and 3PL services aligns with the 7 R's of logistics. Our logistics infrastructure and warehouses are designed to maintain the right product, quantity, condition, place, time, customer, and price, all of which are essential for businesses to achieve optimal efficiency and customer satisfaction.
SBB Shipping's up-to-date software technology applications ensure that our partners are at the center of the marketplace with full simultaneous integration over the software infrastructure. With simultaneous visibility of orders received, SBB Shipping helps increase sales and gain customer satisfaction with smooth and fast process management.
With these principles in mind, SBB Shipping is well-equipped to provide exceptional service to businesses that want to streamline their supply chain management and achieve a competitive edge in the market.
SBB Shipping USA Inc. – Consider it shipped!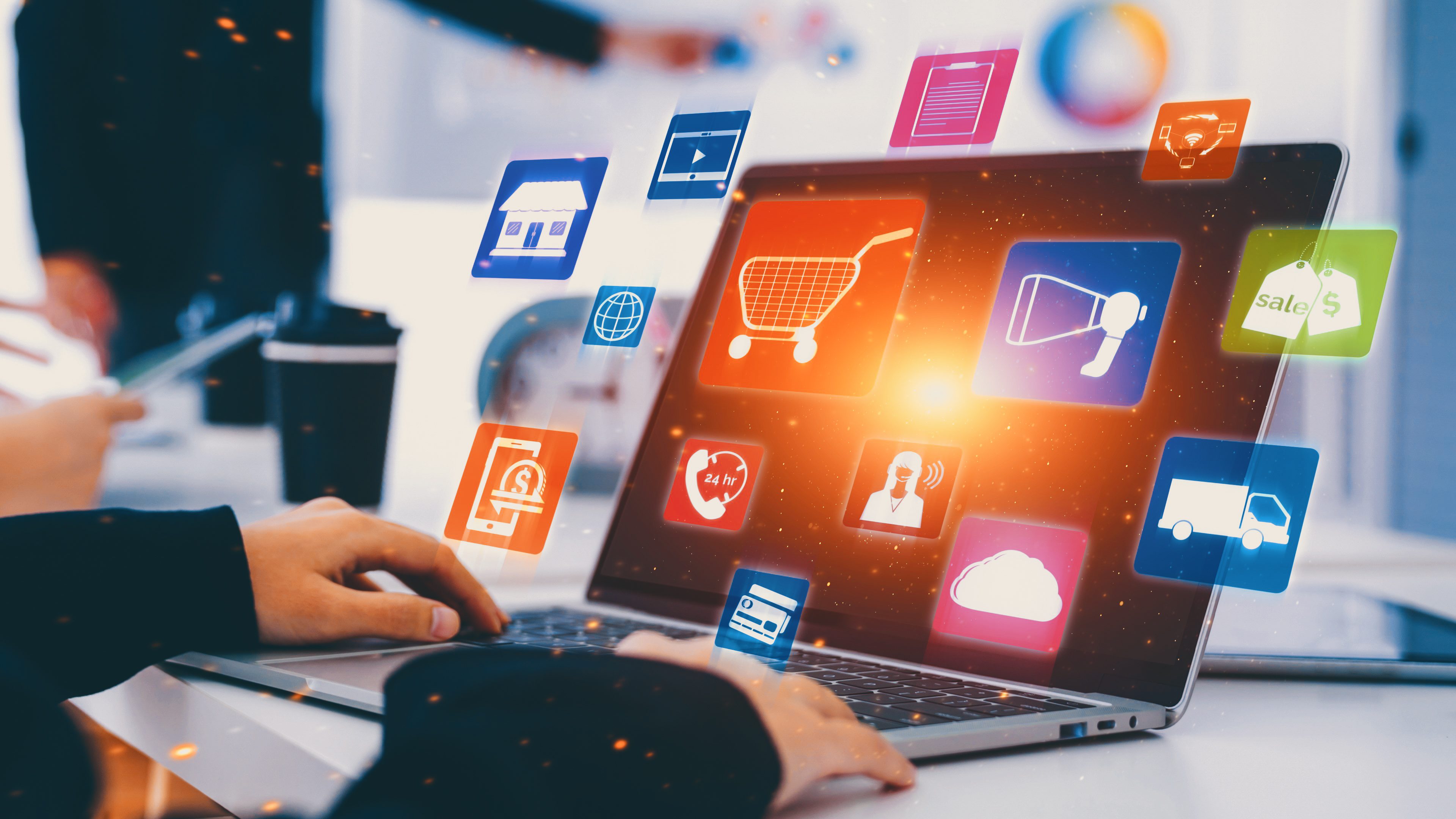 E-COMMERCE
As the world becomes more digitized, e-commerce has grown exponentially, and more businesses are looking to expand their online presence. With this growth comes the need for efficient and effective fulfillment services that can keep up with the demands of E-Commerce customers. That's where Third-Party Logistics (3PL) comes in. In this article, we'll explore the benefits of 3PL for e-Commerce fulfillment in the USA, specifically through the services offered by SBB Shipping.
SBB, with its warehouses in the USA and up-to-date software technology applications, has become a prominent 3PL service provider in its sector, providing top-notch and affordable support for corporations dealing with E-Commerce. SBB ensures that its customers are at the center of the marketplace with its full simultaneous integration and software infrastructure providing increased sales and customer satisfaction with smooth and fast process management.
Order receiving, Packing & Shipping
One of the main benefits of partnering with SBB is their ability to keep your products in their warehouse and have your orders delivered with value-added services like required sorting, packing, and labeling to the end consumer on the same day. This means that you can focus on growing your business while SBB takes care of the tedious fulfillment process.
Providing The Highest Efficiency With Up-To-Date Technology
SBB offers its customers the opportunity to utilize its technology infrastructure and online software free of charge. This allows businesses to benefit from SBB's value-added 3PL and E-Commerce fulfillment services while still being in control of their technology needs.
Simultaneous Integration
SBB's software is integrated with 100+ e-commerce stores, allowing businesses to integrate their online sales platform with SBB's software. This means that SBB receives your orders instantly and delivers them to your end customer without wasting time, providing increased customer satisfaction.
Smart Warehouses
SBB's Smart Warehouses system is a significant part of its technology infrastructure. It offers the opportunity to visualize and manage the most up-to-date status of your SKUs in inventory management and accelerate and facilitate the distribution chain on your behalf. This means that businesses can have a more balanced and traceable inventory and E-Commerce value chain management.
100% Transparency
SBB offers all its clients the opportunity to follow up at every step of the process, from the entry of their products to SBB's warehouse to the delivery to their final customers. This provides businesses with the chance for optimum evaluation and analysis with reporting, which helps them make data-driven decisions.
Customize Your Workflow
SBB's powerful and up-to-date 3PL service platform is compatible with every business-to-business (B2B) or business-to-consumer (B2C) model in your e-commerce process and has the capacity to fulfill what you are looking for. This means that businesses can customize their workflow to their specific needs and requirements.
Benefits Of Partnering With SBB
Partnering with SBB comes with a range of benefits, including:
Quality Increase:

 

With SBB's value-added services, businesses can increase the quality of their fulfillment process.
Opportunity to Grow Your Business and Market Share:

 

SBB's services can help businesses expand their online presence, leading to an increase in market share.
Increase in Revenue and Profitability:

 

By streamlining the fulfillment process, businesses can increase their revenue and profitability.
Coming to the Forefront in Customer Satisfaction:

 

SBB's services provide increased customer satisfaction, leading to loyal and regular customers.
Gaining Loyal and Regular Customers:

 

By providing efficient and effective fulfillment services, businesses can gain loyal and regular customers.
Traceable, More Balanced Inventory and E-Commerce Value Chain Management:

 

Gain full visibility and control over your inventory management with SBB's cutting-edge technology infrastructure, which supports real-time monitoring and management of your SKUs.
We Operate Globally & Act Locally
With a worldwide network of over 100 agents, SBB Shipping is always where you need us to be. Our 3PL services are an excellent option for businesses looking to optimize their E-Commerce fulfillment process.
SBB Shipping USA Inc. – Consider it shipped!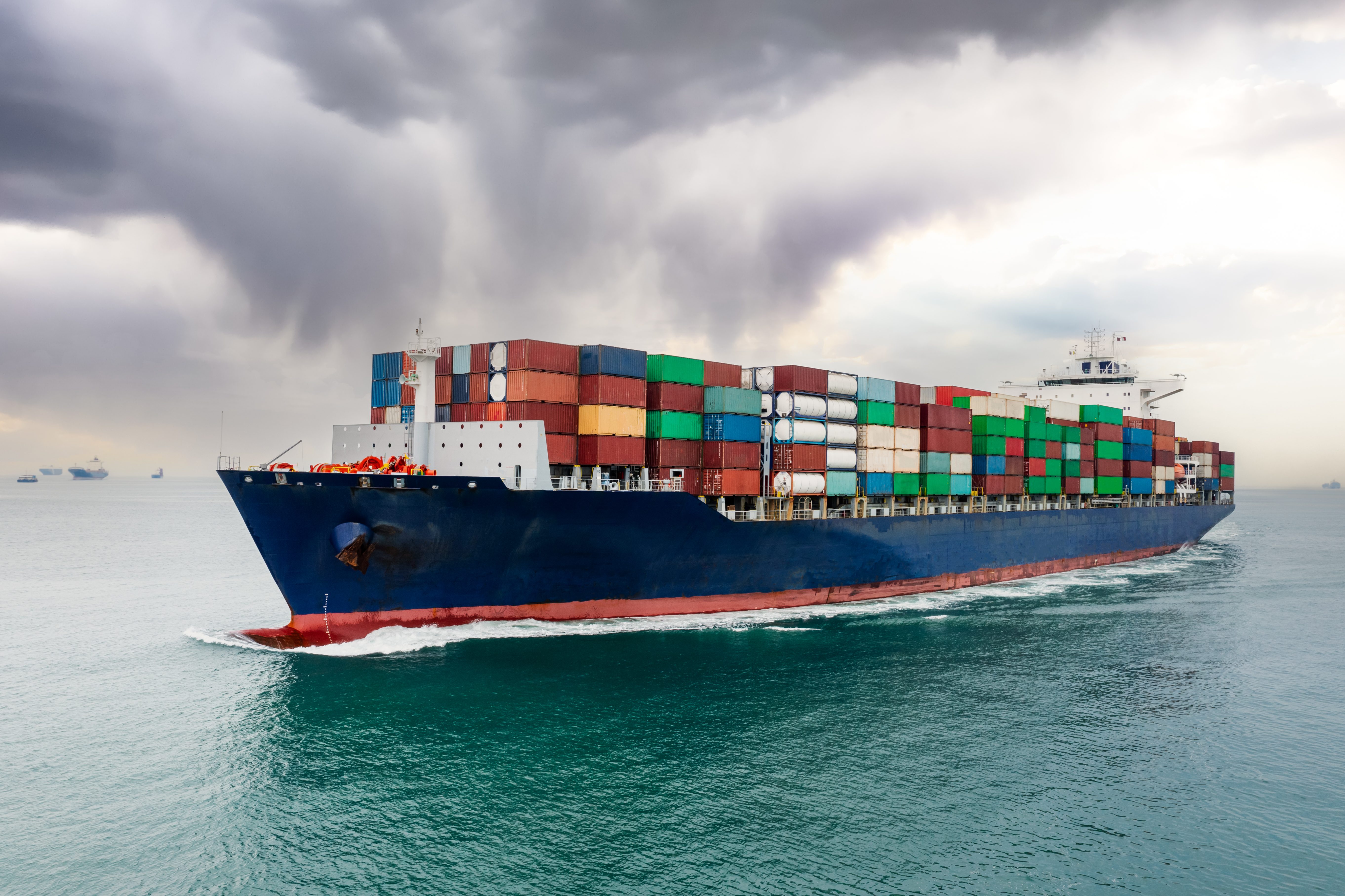 LOGISTICS
When it comes to ocean freight shipping, choosing the right container shipment option is crucial. As an ocean freight company, SBB Shipping offers both FCL (Full Container Load) and LCL (Less Than Container Load) options to meet the specific needs of our clients.
In this article, we will briefly explain what FCL and LCL container shipments are and the benefits of each, so you can make an informed decision when choosing your ocean freight shipping option.
FCL Container Shipments
FCL is a container shipping option where the entire container is reserved for one customer's cargo. This means that the container is not shared with any other customers, which offers several benefits.
FCL shipping allows for efficient loading and unloading of cargo, as there is no need to sort and separate different shipments.
FCL offers increased security for your cargo, making it less likely to be damaged or lost during transit.
Additionally, FCL shipments provide flexibility and versatility in terms of shipment timelines and delivery dates.
At SBB Shipping, we offer an extensive range of FCL shipping services that are secure, economical, and dependable. We deliver tailor-made solutions for your cargo by utilizing our diverse equipment fleet. Our association with renowned ocean carriers gives us access to a wide selection of carriers to choose from, allowing us to select the best option for your FCL freight forwarding requirements. Our skilled team manages your FCL shipment from beginning to end, providing valuable insights and guidance every step of the way.
Benefits Of FCL At SBB Shipping
Competitive Prices.
Capacity, space, and equipment availability during peak seasons to ports all over the world.
Vessel Tracking with real-time GPS.
High Security and no risk of damage.
Daily / Weekly sailing schedule updates.
LCL Container Shipments
LCL is a container shipping option where multiple customers' cargo is consolidated into one container. This option is ideal for smaller shipments that do not require an entire container. LCL shipments offer several benefits.
LCL freight costs are based on cargo volume, making it an affordable option for smaller shipments.
Frequent shipments of smaller quantities can save on storage expenses and free up space in your warehouse.
LCL is a flexible and fast option during peak shipping seasons when vessel capacity is limited, and consolidating shipments with other shippers helps avoid delays.
Our operation of LCL Networks is designed to handle the complexities of your ocean freight in a quick, dependable, and cost-effective manner. With extensive experience and meticulous attention to detail, our team manages more than 500 LCL destinations globally. No matter how tight your schedule is, our experts will manage your LCL freight from start to finish, and make sure that your cargo arrives at its destination on time.
Benefits of LCL At SBB Shipping
Competitive Prices.
Capacity, space, and equipment availability during peak seasons to ports all over the world.
Vessel Trucking with real-time GPS.
Daily / Weekly sailing schedule updates.
Cutting transit time to a minimum.
Planned space protection.
Choosing the right ocean freight container shipment option can make all the difference in the success of your shipment. At SBB Shipping, we offer both FCL and LCL options to meet the specific needs of our clients.
Our FCL shipments provide greater security, efficiency, and flexibility, while our LCL shipments offer cost savings and faster transit times.
Regardless of how tight your time frame is, we have the expertise, experience, and network to deliver your cargo safely and on time.
SBB Shipping USA Inc. – Consider it shipped!