LOGISTICS
In the intricate world of maritime container shipping and chartering, the Bill of Lading (B/L) serves as a fundamental document, providing a legal record of the cargo and serving as a key negotiable instrument. Various types of Bill of Lading cater to specific needs and circumstances, each playing a crucial role in ensuring the smooth flow of goods across international waters. In this comprehensive guide, we will delve into the diverse types of Bill of Lading and their functions, shedding light on their significance in the maritime industry.
Clean Bill of Lading
A Clean Bill of Lading is issued when the cargo is in good condition and has been loaded onto the vessel without any apparent damage. It assures the consignee that the goods have been received by the carrier in proper condition.
Received for Shipment Bill of Lading
This type of B/L signifies that the carrier has received the goods but has not necessarily loaded them onto the vessel. It indicates that the cargo is ready for shipment.
Shipped on Board Bill of Lading
A Shipped on Board B/L is issued when the goods have been physically loaded onto the vessel. It is a confirmation that the cargo is on board and en route to the designated destination.
Through Bill of Lading
Through B/L covers the entire journey of the cargo, encompassing multiple modes of transport. It provides a seamless and unified document for the shipper, simplifying the logistics process.
Claused (or Dirty, or Foul) Bill of Lading
When a Clean Bill of Lading cannot be issued due to damaged or missing goods, a Claused Bill of Lading is issued. It includes remarks or clauses detailing the discrepancies in the cargo.
Container Bill of Lading
Container B/L is specific to containerized cargo, detailing the contents and conditions of the container. It has become increasingly prevalent with the rise of containerized shipping.
Charter Party Bill of Lading
Charter Party B/L is used in cases where a charter party agreement exists between the shipper and the carrier. It reflects the terms agreed upon in the charter party contract.
Multi-Modal Transport Document / Combined Transport Document
This type of B/L covers the entire journey of the cargo, including multiple modes of transportation. It offers flexibility and convenience for shippers using various transport methods.
Stale Bill of Lading
A Stale B/L is one that is presented to the carrier or consignee after the stipulated time frame mentioned in the document. It might lead to disputes and delays in the release of the cargo.
Short-term / Blank Back Bill of Lading
This type of B/L has limited validity and is often used for short-term shipments. Blank Back B/L provides space for additional terms and conditions to be added as needed.
Straight (or Non-Negotiable) Bill of Lading
A Straight B/L is non-negotiable and specifies a particular party as the consignee. It is commonly used in scenarios where the cargo is pre-paid or the consignee is known.
Order (or Negotiable) Bill of Lading
An Order B/L is negotiable and can be transferred to another party by endorsement. It provides flexibility in the transfer of ownership during the shipping process.
Bearer Bill of Lading
Similar to an Order B/L, a Bearer B/L is negotiable but does not require endorsement. Possession of the document is sufficient to claim the goods.
Surrender Bill of Lading
A Surrender B/L allows the consignee to take possession of the goods without presenting the physical document, simplifying the release process.
House Bill of Lading
House B/L is issued by a Non-Vessel Operating Common Carrier (NVOCC) or a freight forwarder and is distinct from the Master B/L issued by the carrier. It consolidates multiple shipments under a single document.
Master Bill of Lading
The Master B/L is issued by the carrier and serves as the primary document for the entire shipment. It outlines the terms and conditions of carriage for all the house B/Ls under its umbrella.
Functions of a Bill of Lading
Receipt of Goods (Main Function): Acknowledges that the carrier has received the goods for shipment.
Title of Goods (Main Function): Serves as a negotiable instrument, transferring the title of the goods from the shipper to the consignee.
Contract of Carriage (Main Function): Outlines the terms and conditions of the transportation agreement between the shipper and the carrier.
Proof of Shipment: Acts as evidence that the goods have been loaded onto the vessel and are in transit.
Delivery Order: Can be used as a basis for the consignee to claim the goods upon arrival at the destination.
Negotiable Instrument: For negotiable Bills of Lading, the document itself becomes a valuable asset that can be traded or used as collateral for financing. This function enhances the liquidity of the goods during transit, allowing for more flexible financing options for both buyers and sellers.
Customs and Port Clearance: Governments and customs authorities rely heavily on the B/L for processing and clearing maritime shipments at ports of entry. It provides essential information to ensure compliance with import/export regulations.
Documentation for Maritime Insurance: The B/L is often a key document required by maritime insurance providers. It helps determine the coverage and conditions of insurance, providing a critical link between the insured goods and the insurance policy.
Letter of Credit Compliance: In international trade, the Bill of Lading plays a pivotal role in complying with letters of credit. Banks often require a clean Bill of Lading, free from discrepancies, to release payment to the shipper.
Conclusion
In the dynamic world of maritime container shipping and chartering, the Bill of Lading stands as a linchpin, facilitating the movement of goods across the seas. Understanding the various types and functions of B/L is crucial for all stakeholders involved in international trade, ensuring the safe, secure, and efficient transportation of goods on a global scale.

SBB Shipping USA Inc. – Consider it shipped!™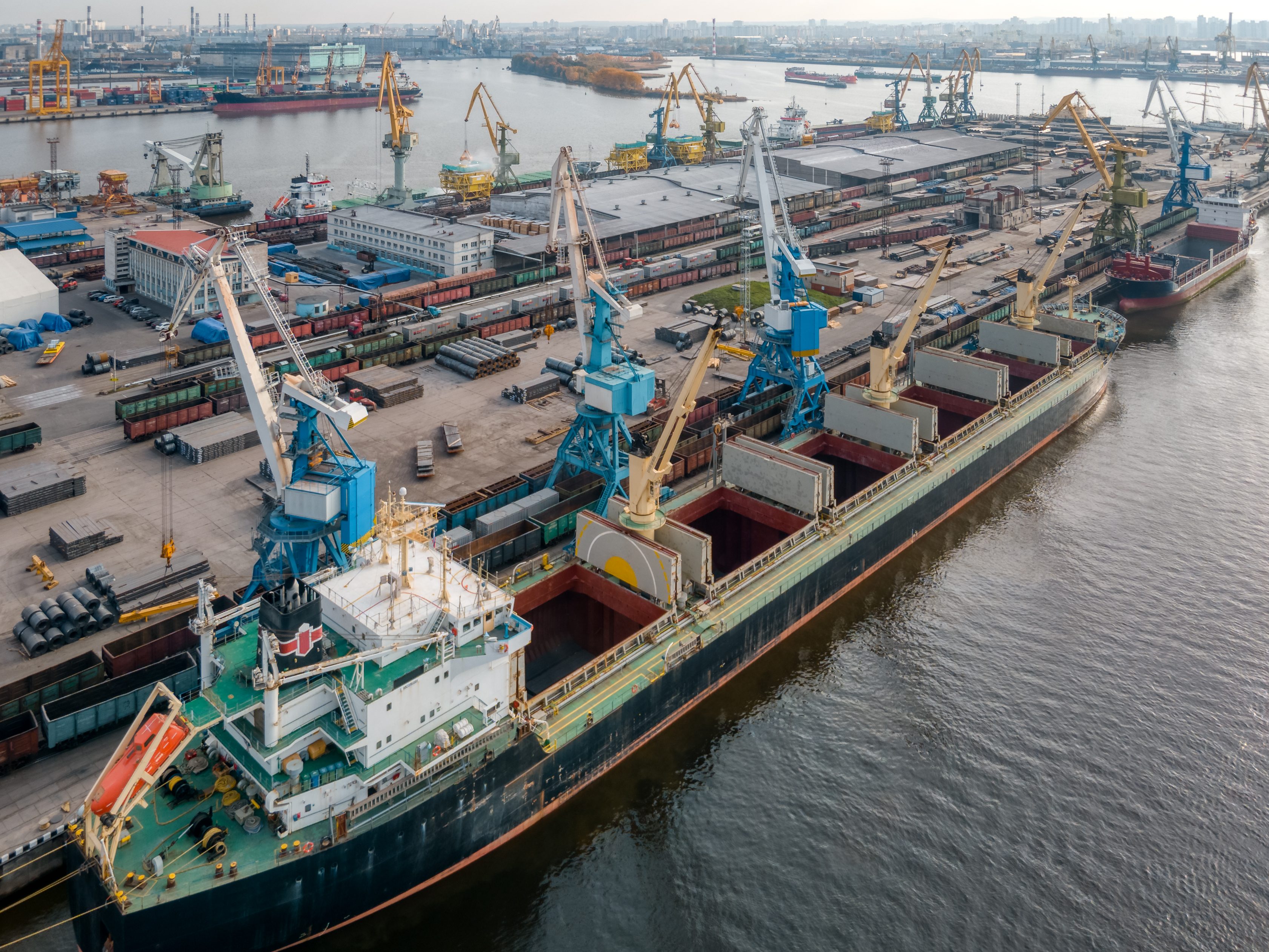 LOGISTICS
Bulk vessels, an integral part of global maritime trade, are responsible for the transportation of large quantities of dry commodities such as coal, iron ore, grains, and cement. They come in a variety of sizes and types, each tailored to specific cargo requirements and trade routes. One of the key metrics used to classify these vessels is Deadweight Tonnage (DWT), which refers to the total weight a vessel can carry, including cargo, fuel, water, and crew. After April 2020, several changes have occurred in the bulk vessel industry, leading to a revised classification and employment guide. In this article, we will delve into the world of bulk vessels, examining various classifications based on DWT and offering insights into their typical uses and market trends.
Coaster Vessels
DWT Range: Up to 5,000 tons
Employment Guide: Coaster vessels are small, versatile ships primarily employed for short-sea trade. They navigate inland waterways, connecting ports within a specific region, making them ideal for the transportation of general cargo, bulk cargo, and containerized goods.
Small Handy Vessels
DWT Range: 5,000 to 20,000 tons
Employment Guide: Small Handy vessels are often used for regional or coastal trade routes. They are suitable for carrying bulk commodities such as coal, minerals, and grain. Additionally, they can access ports with limited infrastructure.
Mid-Size Handy Vessels
DWT Range: 20,000 to 40,000 tons
Employment Guide: Mid-Size Handy vessels are versatile and commonly deployed in intercontinental and coastal trades. They can accommodate a wide range of cargo, including dry bulk, minor bulk, and break-bulk shipments.
Large Handy Vessels
DWT Range: 40,000 to 60,000 tons
Employment Guide: Large Handy vessels are often utilized in long-haul trades, especially in the transport of grains, iron ore, and coal. Their size allows them to serve ports with better infrastructure.
Cement Carrier
DWT Range: Varies
Employment Guide: Cement carriers are designed for the transportation of cement and other dry bulk materials. They are equipped with specialized storage systems to prevent cargo contamination.
Handymax Vessels
DWT Range: 40,000 to 60,000 tons
Employment Guide: Handymax vessels are versatile and commonly used for transporting bulk commodities and minor bulk cargoes globally. They are well-suited for accessing various ports and terminals.
Traditional Supramax Vessel
DWT Range: 50,000 to 60,000 tons
Employment Guide: Traditional Supramax vessels are employed for carrying various bulk cargoes and are known for their efficiency in loading and unloading.
Ultramax Vessels
DWT Range: 60,000 to 65,000 tons
Employment Guide: Ultramax vessels are an upgrade of Supramax vessels and offer enhanced cargo-carrying capacity. They are commonly used for coal, minerals, and agricultural products.
Traditional Panamax Vessel
DWT Range: 65,000 to 80,000 tons
Employment Guide: Traditional Panamax vessels are well-suited for navigating the Panama Canal and are used in the transportation of grains, minerals, and other bulk commodities.
Post-Panamax Vessels
DWT Range: 80,000 to 100,000 tons
Employment Guide: Post-Panamax vessels are larger and are not limited by the Panama Canal. They are often seen in long-haul trades, particularly in the iron ore and coal markets.
Kamsarmax Vessels
DWT Range: Around 82,000 tons
Employment Guide: Kamsarmax vessels are tailored for trade routes that require vessels of precise size to navigate certain ports. They are commonly used for the transportation of grains and minerals.
Mini Capesize Vessel
DWT Range: 85,000 to 99,000 tons
Employment Guide: Mini Capesize vessels are smaller versions of the Capesize vessels and are suitable for routes that involve restrictions on vessel size, such as draft limitations in certain ports.
Standard Capesize Vessel
DWT Range: 100,000 to 150,000 tons
Employment Guide: Standard Capesize vessels are employed for the long-haul transportation of iron ore and coal. They are among the largest bulk carriers and can access major ports worldwide.
Large Capesize Vessel
DWT Range: Over 150,000 tons
Employment Guide: Large Capesize vessels are the giants of the bulk vessel industry and are used for the transportation of massive volumes of iron ore, coal, and other bulk commodities on long-haul routes.
VLOC (Very Large Ore Carrier) and ULOC (Ultra Large Ore Carrier)
DWT Range: VLOC – 200,000 to 400,000 tons, ULOC – Over 400,000 tons
Employment Guide: VLOC and ULOC vessels are specially designed for the iron ore trade. They are often used to transport iron ore from major exporting countries to steel-producing regions.
Chinamax/Valemax
DWT Range: Up to 400,000+ tons
Employment Guide: These colossal vessels are at the pinnacle of bulk carrier sizes and are employed by major mining companies for the efficient transportation of iron ore on long-haul routes.
Market Trends and Conclusion
The world of bulk vessels is dynamic and evolving, driven by changes in trade patterns, cargo demand, and environmental regulations. After April 2020, there has been a notable shift towards larger and more efficient vessels, as well as a growing emphasis on eco-friendly technologies and sustainability in shipping.
Understanding the various classifications based on DWT and their employment guides is essential for shipping professionals, investors, and anyone involved in the maritime industry. Staying informed about these developments is crucial in a world where the movement of bulk commodities remains a vital component of global trade.

SBB Shipping USA Inc. – Consider it shipped!™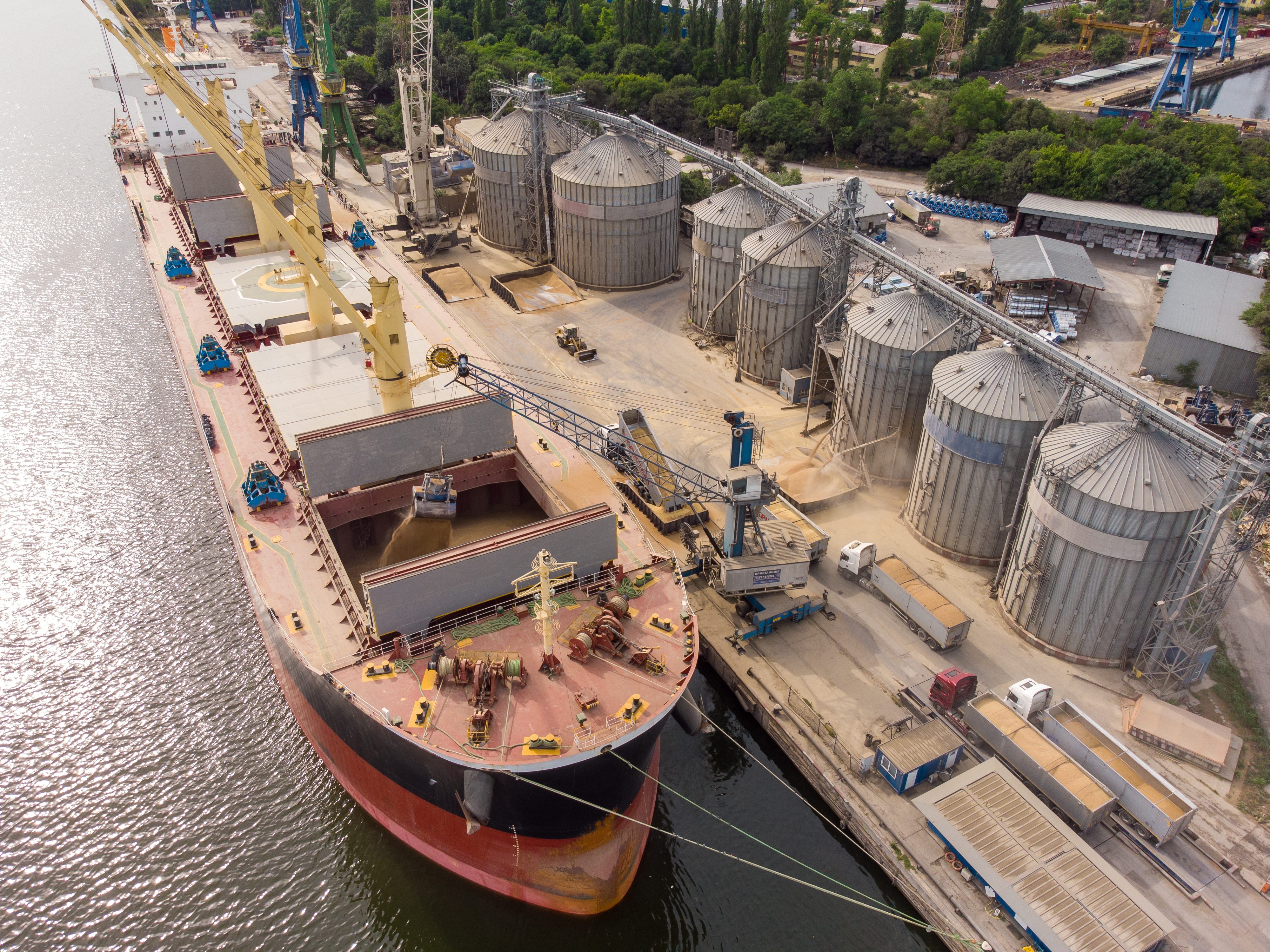 LOGISTICS
Bulk vessels are the workhorses of global trade, carrying massive quantities of raw materials and commodities across the world's oceans. These vessels come in various sizes and capacities, each tailored to specific cargo requirements. One of the primary ways to classify bulk vessels is by their Deadweight Tonnage (DWT). In this article, we will explore the different classes of bulk vessels before April 2020 based on their DWT, from the smaller Handysize and Handymax vessels to the colossal Chinamax/Valemax and beyond.
Coaster Vessels (1,000 – 10,000 DWT)
We begin our journey with Coaster vessels, the smallest class of bulk carriers with a DWT from 1,000 to 10,000 tons. Coasters are the workhorses of short-sea shipping, shuttling cargo between nearby ports and facilitating regional trade.
Handysize Vessels (10,000 – 35,000 DWT)
We continue our classification with Handysize vessels, the smaller class of bulk carriers. These ships typically have a DWT ranging from 10,000 to 35,000 tons. Handysizes are highly versatile and can navigate ports with restricted access. They are often used to transport a variety of cargoes, including grains, minerals, and steel products, making them essential for regional trade.
Handymax Vessels (35,000 – 60,000 DWT)
Moving up in size, we encounter Handymax vessels, which boast a DWT capacity ranging from 35,000 to 60,000 tons. These vessels are known for their enhanced cargo carrying capabilities while remaining adaptable to a wide range of ports. Handymaxes are often preferred for the transportation of bulk commodities like coal, iron ore, and fertilizers.
Supramax Vessels (60,000 – 65,000 DWT)
Supramax vessels bridge the gap between Handymax and Panamax vessels, with a DWT typically between 60,000 and 65,000 tons. They offer improved cargo capacity and fuel efficiency. Supramaxes are popular choices for transporting bulk commodities, especially in regions with deeper ports and larger cargo demands.
Panamax Vessels (65,000 – 80,000 DWT)
Panamax vessels, with a DWT ranging from 65,000 to 80,000 tons, derive their name from the Panama Canal's dimensions, which they were designed to fit. These vessels can efficiently navigate the canal, making them essential for trade routes connecting the Atlantic and Pacific Oceans. They are often used for transporting coal, grains, and minerals.
Post-Panamax Vessels (80,000 – 120,000 DWT)
As cargo demands continue to grow, so does the size of vessels. Post-Panamax vessels have a DWT capacity between 80,000 and 120,000 tons, which exceeds the Panama Canal's limitations. These bulk carriers are commonly employed for transporting larger quantities of bulk commodities on international trade routes.
Capesize Vessels (120,000+ DWT)
Capesize vessels represent the giants of the bulk carrier world, with a DWT exceeding 120,000 tons. These massive ships are named after the Cape of Good Hope and the Cape Horn, the treacherous routes they often traverse. Capesizes are crucial for the transportation of commodities like iron ore and coal over long distances.
VLOC (Very Large Ore Carriers) and ULOC (Ultra Large Ore Carriers)
VLOCs and ULOCs are specialized bulk carriers designed for the efficient transport of iron ore. VLOCs typically have a DWT between 200,000 and 400,000 tons, while ULOCs can exceed 400,000 tons. These mammoth vessels ensure the smooth flow of iron ore from mines to steel mills, contributing to the global steel industry's supply chain.
Chinamax/Valemax Vessels
At the pinnacle of bulk vessel classification based on DWT, we find the Chinamax vessels, also commonly famous as Valemax. These giants can carry a staggering 400,000 to 500,000+ DWT of cargo. They are specifically engineered for the transportation of iron ore, primarily between Brazil and China, supporting the world's largest steel production market.
Conclusion
Bulk vessels are the backbone of global trade, enabling the efficient movement of essential commodities across oceans. Classification based on DWT helps in selecting the right vessel for the job, from the versatile Handysize to the colossal Chinamax/Valemax. Understanding these classifications is vital for those involved in international trade and shipping, as it ensures the seamless flow of goods that power economies worldwide.

SBB Shipping USA Inc. – Consider it shipped!™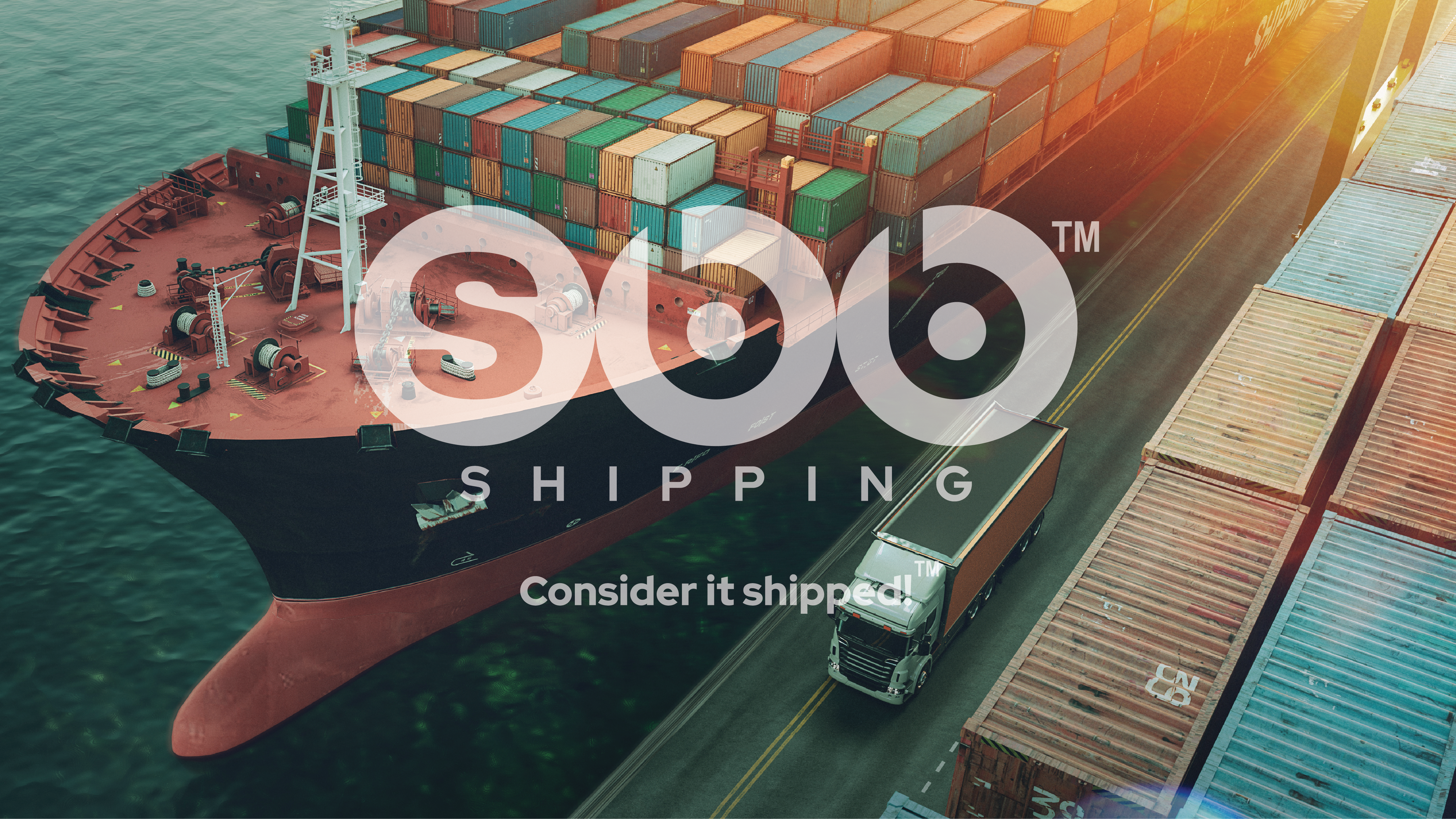 E-COMMERCE
LOGISTICS
In today's interconnected world, where borders are no longer barriers, the efficient movement of goods is paramount. SBB Shipping USA Inc. stands at the forefront of this dynamic landscape, revolutionizing logistics and e-commerce services. With a commitment to excellence, SBB USA seamlessly bridges the gap between businesses and consumers across the globe.
In an era where speed, precision, and reliability define success in international trade, SBB Shipping USA Inc. has emerged as a game-changer. This article delves into the company's innovative logistics and e-commerce services, exploring its role in shaping the global trade regions.
A Glimpse into SBB Shipping USA Inc.
SBB Shipping USA Inc. has earned its reputation as a leader in the logistics and e-commerce industry through a combination of cutting-edge technology, an extensive network, and a customer-centric approach. Established with a vision to simplify global trade, the company has successfully integrated traditional shipping practices with modern e-commerce demands.
Logistics Services that Redefine Efficiency
At the heart of SBB Shipping USA Inc.'s success lies its unparalleled logistics services. The company leverages state-of-the-art tracking systems, real-time data analytics, and a team of experts to ensure that every shipment reaches its destination seamlessly. From warehousing solutions that optimize inventory management to freight forwarding services that connect businesses worldwide, SBB Shipping USA Inc. has mastered the art of logistics.
Empowering E-Commerce Expansion
In the digital age, e-commerce has transcended borders, opening up unprecedented opportunities for businesses. SBB Shipping USA Inc. recognized this trend early on and has since been a driving force behind the success of countless online businesses. Through its e-commerce services, the company offers end-to-end solutions that cover everything from secure payment gateways to last-mile delivery. By taking care of the intricate details, SBB Shipping USA Inc. empowers e-commerce businesses to focus on growth and customer satisfaction.
A Global Network of Trade
What truly sets SBB Shipping USA Inc. apart is its extensive global network. The company operates in key trade regions, acting as a vital link that connects businesses and markets. Whether it's the bustling ports of Asia and North America, the manufacturing powerhouses of Europe, or the diverse markets of North Africa, SBB Shipping USA Inc. has established a presence that facilitates seamless cross-border trade.
Navigating Trade Regulations
Navigating the intricate web of international trade regulations can be daunting. SBB Shipping USA Inc. excels in this aspect, offering expert insights and assistance to businesses looking to expand their reach. The company's in-depth knowledge of customs regulations, tariffs, and compliance ensures that shipments move swiftly while staying compliant with the ever-evolving global trade landscape.
Sustainability Initiatives
In an era of environmental consciousness, SBB Shipping USA Inc. goes beyond traditional logistics by integrating sustainability into its operations. The company employs eco-friendly practices, optimizing shipping routes for fuel efficiency, and embracing technologies that reduce carbon footprint. By doing so, SBB Shipping USA Inc. not only meets the demands of the present but also ensures a greener future for global trade.
Conclusion
SBB Shipping USA Inc. stands as a testament to the transformative power of innovative logistics and e-commerce services in shaping the modern global trade landscape. With a commitment to efficiency, reliability, and sustainability, the company continues to redefine the way businesses navigate international markets. As we look ahead, SBB Shipping USA Inc. remains a beacon of excellence, guiding businesses towards new horizons in the realm of global trade.

SBB Shipping USA Inc. – Consider it shipped!™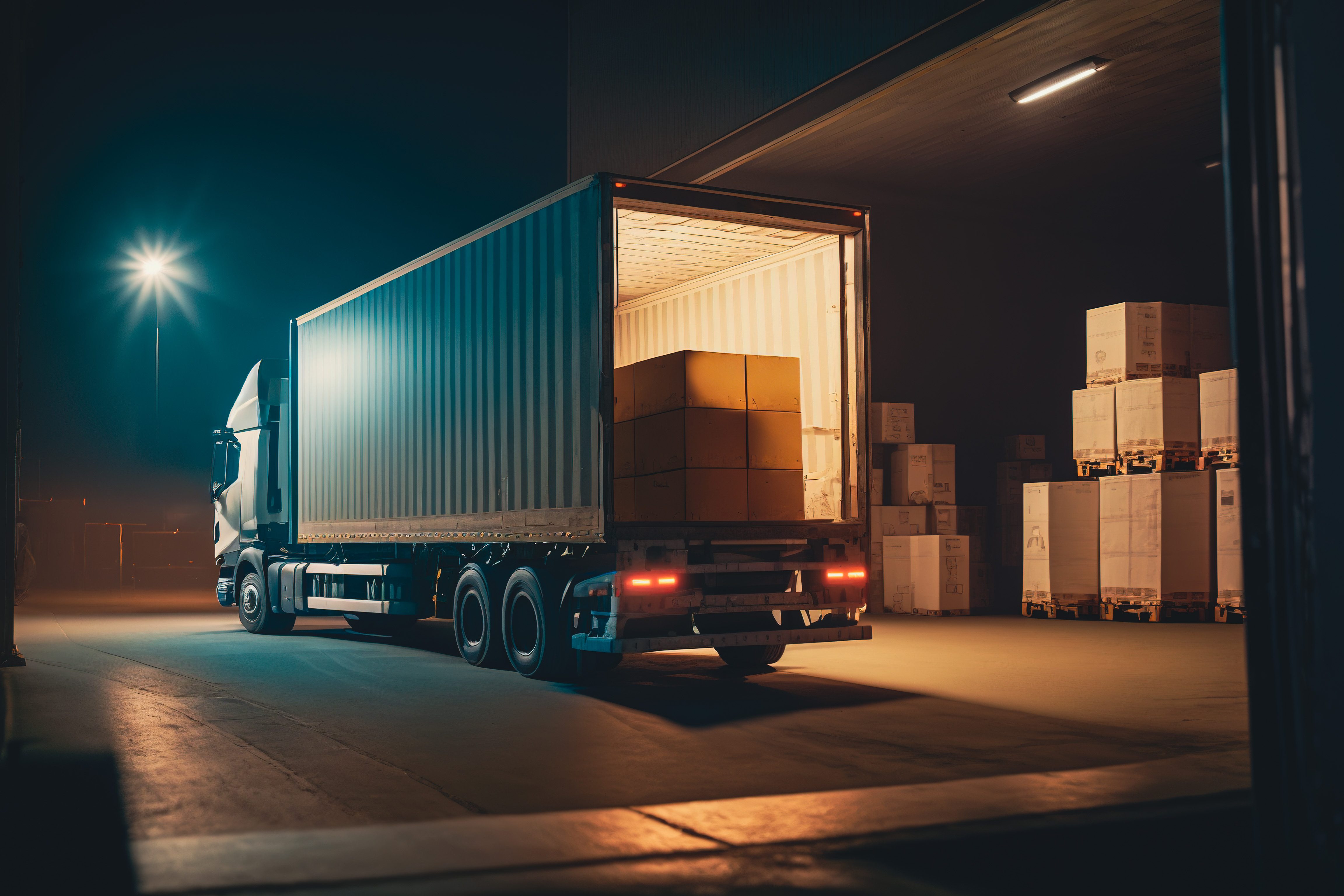 E-COMMERCE
LOGISTICS
Logistics plays a pivotal role in the success of any business, as it involves the efficient management of the flow of goods from point A to point B and beyond. In the world of logistics, three primary concepts are crucial to understand: inbound logistics, outbound logistics, and reverse logistics. Each of these logistics processes serves a distinct purpose in the supply chain, and understanding their differences is essential for businesses aiming to streamline operations and improve customer satisfaction.
Inbound Logistics
Inbound logistics is the process of managing and controlling the flow of materials, components, and products from suppliers or vendors to a business's production facility or distribution center. This phase focuses on procurement, transportation, and inventory management. Here are some key aspects of inbound logistics:
Supplier Relationships: Strong relationships with suppliers are vital in ensuring a smooth inbound logistics process. Effective communication and collaboration with suppliers help optimize material orders and deliveries.
Inventory Management: Inbound logistics includes receiving and storing raw materials efficiently to minimize excess inventory while ensuring a steady supply for production.
Transportation: Managing transportation from suppliers to the business location is a critical component. This may involve various modes of transportation, such as trucks, ships, or even air freight.
Quality Control: Ensuring the quality of incoming materials is essential to maintain product standards and avoid production delays or defects.
Outbound Logistics
Outbound logistics, on the other hand, involves the management of the flow of finished products from a business's warehouse or manufacturing facility to the end customers. This phase is crucial for delivering products to consumers on time and in optimal condition. Key elements of outbound logistics include:
Order Processing: Efficient order processing is essential for fulfilling customer orders accurately and promptly.
Warehousing: Organizing products in warehouses for quick retrieval and shipping is crucial to meet customer demands efficiently.
Transportation: Choosing the right mode of transportation and distribution channels to deliver products to various customer locations.
Customer Service: Providing excellent customer service, including tracking orders, managing returns, and addressing inquiries, is a vital part of outbound logistics.
Reverse Logistics
Reverse logistics, sometimes referred to as aftermarket logistics, deals with the process of moving goods from the customer back to the manufacturer or retailer. This phase includes returns, recycling, repairs, and disposal of products. Key aspects of reverse logistics include:
Returns Management: Handling customer returns efficiently while assessing the condition of returned products for resale or refurbishment.
Recycling and Disposal: Ensuring environmentally responsible disposal or recycling of products that cannot be resold or refurbished.
Warranty Repairs: Managing warranty claims and repairs for faulty products, providing customer support during the return process.
Remanufacturing: The practice of refurbishing and reselling returned products, reducing waste and maximizing value.
Conclusion
Inbound, outbound, and reverse logistics are integral parts of the supply chain that together ensure the efficient movement of goods from suppliers to customers and back. Understanding the differences between these logistics processes is essential for businesses looking to enhance operational efficiency, reduce costs, and provide exceptional customer service. By optimizing each of these phases, companies can gain a competitive edge in today's dynamic marketplace, ultimately leading to improved customer satisfaction and sustainable growth.

SBB Shipping USA Inc. – Consider it shipped!™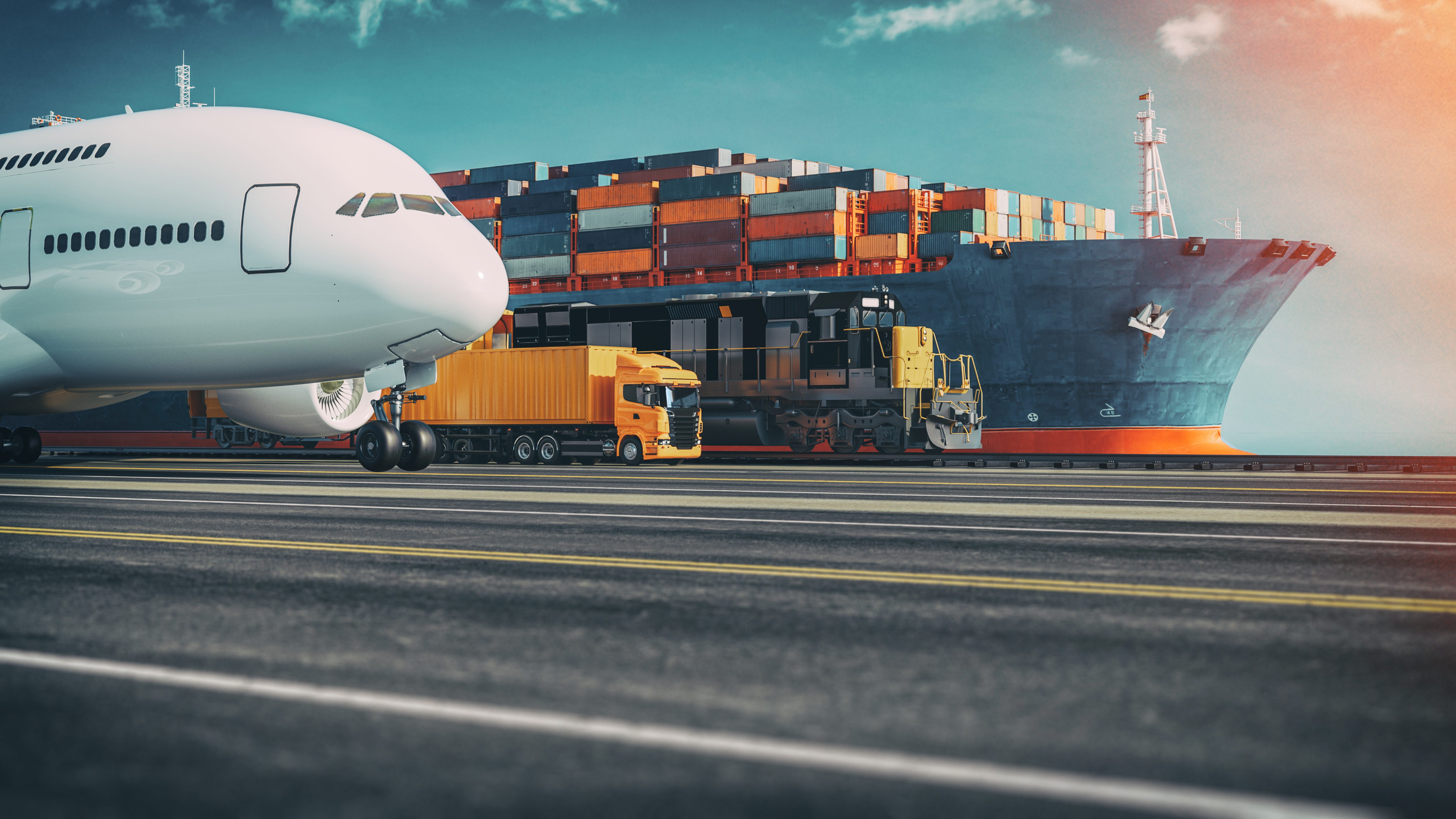 LOGISTICS
In the intricate web of global trade and commerce, efficient transportation is the linchpin that ensures the smooth flow of goods from point A to point B. Within the realm of logistics, two essential concepts stand out: intermodal and multimodal transportation. While these terms might seem interchangeable at first glance, a closer inspection reveals distinct differences that significantly impact the movement of goods and the accompanying documentation. In this article, we'll delve into the nuances of intermodal and multimodal transportation, shedding light on their unique attributes and documentation requirements, as well as exploring how to determine the best mode for your specific needs.
Intermodal Transportation: Bridging Different Modes
Intermodal transportation is akin to a symphony where different instruments harmonize to produce a melodious result. In this context, modes of transportation such as trucks, trains, ships, and planes collaborate seamlessly to transport cargo across diverse geographies. The core principle of intermodal transport is the utilization of specialized containers that can easily transition from one mode of transport to another without the need to repack the cargo. This streamlined approach minimizes cargo handling, reduces the risk of damage, and optimizes the overall transit time.
Documentation in Intermodal Transportation
The documentation intricacies of intermodal transportation are rooted in its multi-leg journey. Shipping goods across various modes of transport necessitates a series of documents, each tailored to the specific requirements of the mode. These documents typically include the Bill of Lading (B/L), which details the cargo and its ownership; the Intermodal Bill of Lading, connecting the different modes involved; and the Container Packing List, itemizing the contents of the container. These documents collectively ensure the smooth transition of goods while adhering to legal and regulatory requirements.
Multimodal Transportation: Sealing the Journey in One Contract
Multimodal transportation takes the orchestration a step further by encapsulating the entire journey under a single contract. Unlike intermodal transportation, where multiple carriers are involved for different legs, multimodal transportation operates through a single carrier responsible for the entire journey. This not only simplifies the shipping process but also places the accountability squarely on the shoulders of one entity, streamlining dispute resolution and easing communication.
Documentation in Multimodal Transportation
The hallmark of multimodal transportation is its consolidated documentation. A Multimodal Transport Document (MTD) serves as the keystone, encapsulating the entire journey. This document combines the functions of various documents used in intermodal transportation, such as the Bill of Lading and the Intermodal Bill of Lading. The MTD includes information about the cargo, its origin, destination, and the terms of the contract. By consolidating these details into a single document, multimodal transportation simplifies paperwork, enhances traceability, and bolsters efficiency.
Determining the Best Mode of Transportation
The choice between intermodal and multimodal transportation depends on various factors. Consider the nature of your cargo, the geographical scope of transportation, the urgency of delivery, and cost considerations. If your cargo requires different modes of transport to reach its destination efficiently, intermodal transportation might be the way to go. On the other hand, if you seek simplicity, streamlined communication, and a single accountable entity, multimodal transportation might suit your needs better.
Conclusion
In the labyrinthine world of logistics, the distinction between intermodal and multimodal transportation is more than semantic; it's operational. Intermodal transportation seamlessly weaves together diverse modes, optimizing efficiency and reducing cargo handling. In contrast, multimodal transportation simplifies the journey under a single carrier, enhancing accountability and communication. Understanding the intricacies of each approach empowers businesses to make informed choices based on their unique requirements. As cargo continues to traverse the globe, the ability to navigate these transportation modes and their corresponding documentation becomes an invaluable asset in the quest for streamlined logistics. By carefully considering the nature of your cargo and the specific logistical demands, you can confidently select the best mode of transportation to propel your business forward.

SBB Shipping USA Inc. – Consider it shipped!™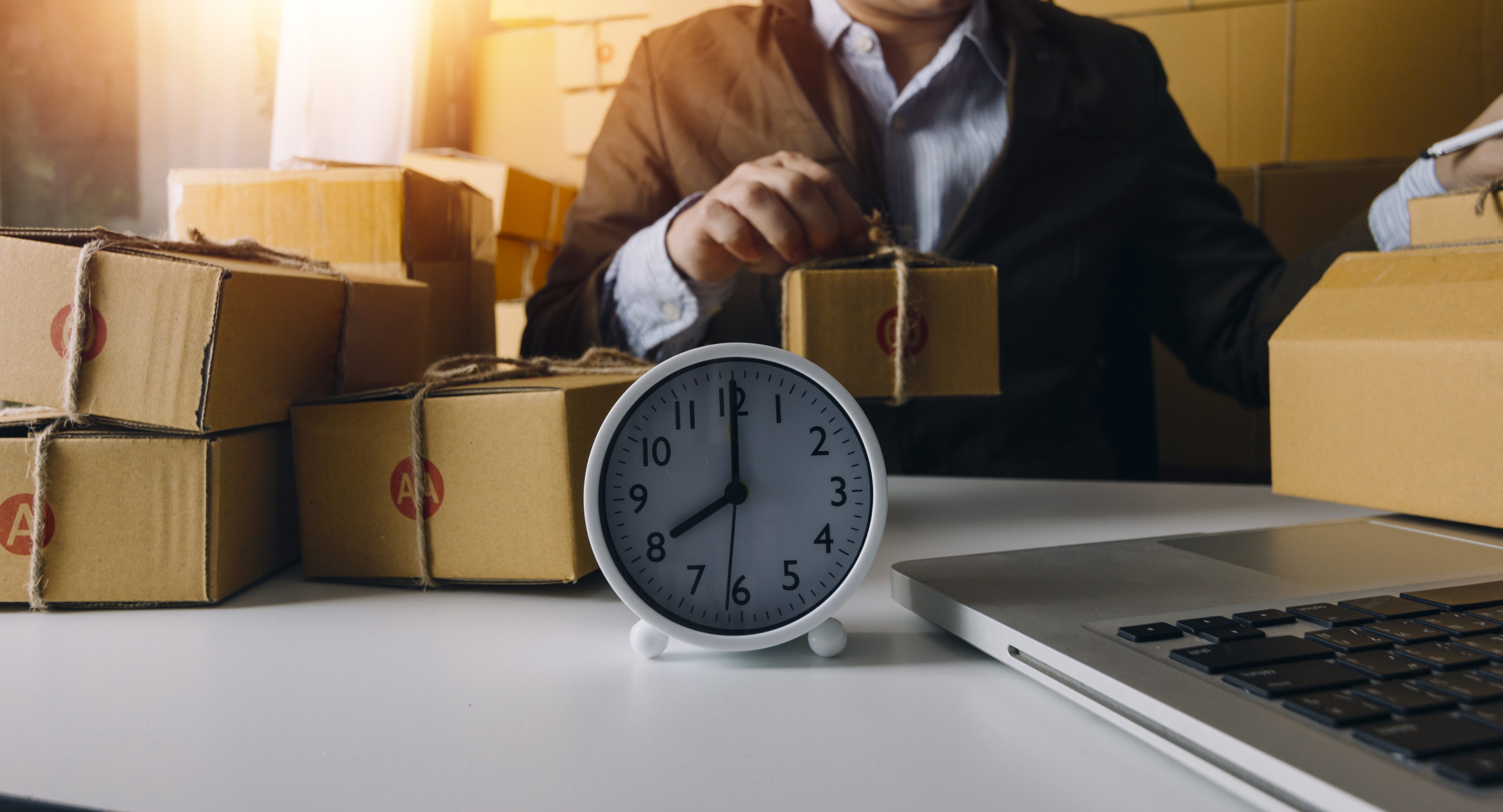 LOGISTICS
In the realm of supply chain management and logistics, terms like "transit time" and "lead time" are frequently used, often interchangeably. However, these two concepts hold distinct meanings and play vital roles in ensuring efficient operations. Let's delve into the differences between transit time and lead time, shedding light on their significance within the supply chain ecosystem.
Transit Time: Navigating the Journey
Transit time refers to the period it takes for goods or products to physically move from one location to another within the supply chain. It's the time it takes for shipments to travel from the point of origin, such as a manufacturer or a supplier, to the destination, which could be a distribution center, retailer, or end customer. Transit time is influenced by various factors, including transportation mode (road, air, sea, rail), distance, route, weather conditions, and potential stops along the way.
In essence, transit time is a tangible metric that directly impacts customer expectations, inventory management, and overall supply chain efficiency. Shorter transit times can lead to faster order fulfillment, reduced inventory holding costs, and improved customer satisfaction. Conversely, longer transit times might require companies to maintain higher inventory levels to meet demand and mitigate stockouts.
Lead Time: The Total Process Duration
Lead time, on the other hand, encompasses a broader scope. It represents the entire duration from when an order is placed until the ordered products are received by the customer. This includes not only the transit time but also the time required for order processing, production, packaging, and any intermediate steps in the supply chain. In essence, lead time is the sum of all individual activities and waiting periods that contribute to the completion of an order.
Understanding lead time is crucial for effective demand forecasting, production planning, and inventory management. By factoring in all stages of the supply chain, businesses can optimize their operations to reduce lead times and minimize inefficiencies. A shorter lead time allows companies to respond swiftly to market fluctuations and changing customer demands.
Key Differences and Importance
The primary distinction between transit time and lead time lies in their scopes. While transit time specifically addresses the physical movement of goods, lead time encompasses the end-to-end process of fulfilling an order. Both concepts are integral to supply chain management, and their optimization can bring numerous benefits.
Optimizing transit time involves selecting efficient transportation routes, modes, and carriers. Businesses can invest in tracking technologies, route optimization software, and real-time visibility solutions to streamline this aspect of the supply chain. On the other hand, reducing lead time requires a holistic approach, focusing on process improvement, demand forecasting accuracy, production efficiency, and effective collaboration between different supply chain partners.
In conclusion, grasping the distinction between transit time and lead time is essential for modern supply chain professionals. While transit time deals with the physical movement of goods, lead time encompasses the entire order fulfillment process. By optimizing both aspects, businesses can enhance customer satisfaction, reduce operational costs, and gain a competitive edge in an increasingly fast-paced market.
SBB Shipping USA Inc. – Consider it shipped!™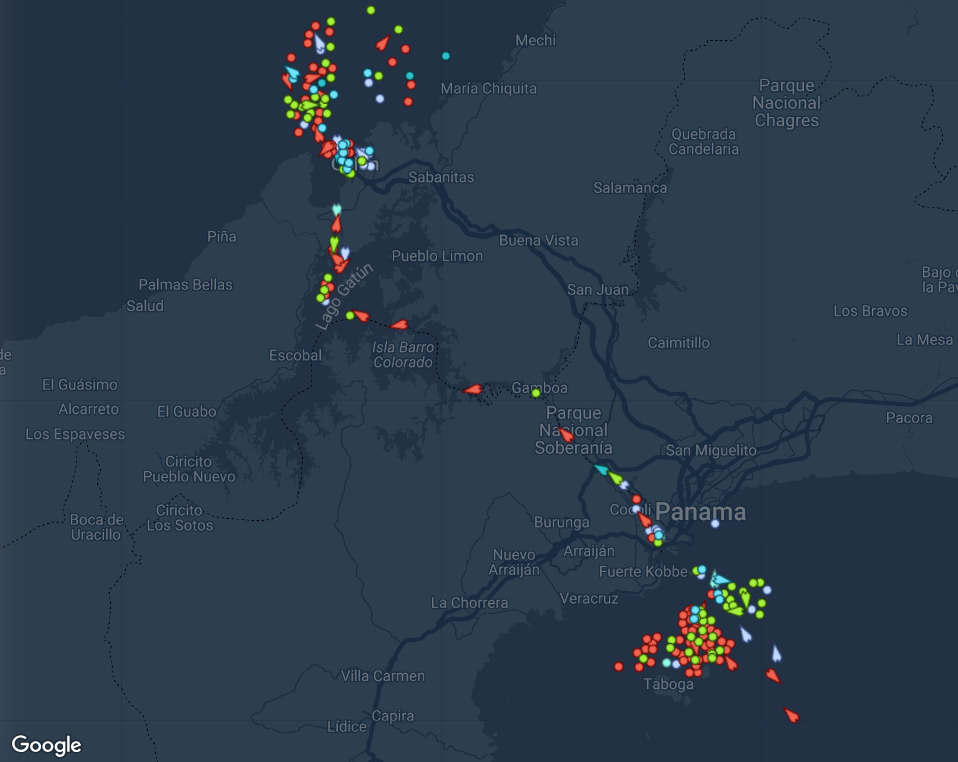 LOGISTICS
In the summer of 2023, the world witnessed a significant disruption in the realm of global trade—the Panama Canal congestion. This event, influenced by a complex interplay of factors including drought exacerbated by climate change, has cast a spotlight on the fragility of international supply chains. In this article, we delve into the multifaceted causes behind the 2023 Panama Canal congestion, focusing on the harsh drought's impact, and examine the widespread implications for global trade.
The Puzzle of the 2023 Panama Canal Congestion
During the heat of August 2023, a perfect storm of elements converged to create the Panama Canal congestion—a complex puzzle with interlocking pieces:
Mega Vessels and Cargo Surge: The era of mega-container ships, designed to transport massive quantities of goods, collided with a surge in global demand. This sudden increase in cargo overwhelmed the Canal's capacity, stretching its limits.
Lingering Pandemic Ripples: The reverberations of the COVID-19 pandemic disrupted supply chains, creating imbalances between supply and demand. As economies reopened at different rates, an influx of goods strained the Canal's infrastructure.
Geopolitical Ripples: Geopolitical tensions redirected some ships to alternative routes, increasing traffic through the Panama Canal and exacerbating congestion.
Nature's Wrath: Drought Amidst Climate Change: Unpredictable weather patterns intensified by climate change led to harsh drought conditions. Reduced water levels in the Canal's channels and locks impeded navigation, further contributing to the congestion.
Climate Change's Long-Term Implications: The Canal's vulnerability to climate change was laid bare. Rising temperatures and erratic weather patterns pose a persistent risk of future disruptions, complicating global trade flows.
Global Trade on the Precipice
The August 2023 Panama Canal congestion reverberated across the global trade landscape, casting a shadow on the intricate web of international commerce:
Trade Paralysis and Delays: The immediate consequence was trade disruption. Manufacturers and retailers accustomed to seamless logistics faced delays, resulting in production slowdowns and product shortages.
Escalating Costs and Inflation: Vessels stranded in the congestion led to elevated operational costs for shipping companies. These costs were eventually passed on to consumers, contributing to inflationary pressures.
Navigational Route Dilemmas: To avoid Canal congestion, shipping companies began exploring alternative routes, which come with their own set of challenges, such as longer transit times and increased fuel consumption.
Vulnerability of Emerging Economies: Nations heavily reliant on the Panama Canal suffered disproportionately, as their economies were exposed to external shocks. The congestion highlighted the necessity of diversifying trade routes.
Climate Change's Role in Trade Disruption: The 2023 congestion was a stark reminder of climate change's intricate connection to trade disruptions. Rising temperatures, extreme weather events, and water shortages could reshape global trade dynamics.
Mitigation and Preparing for the Future
In response to the August 2023 Panama Canal congestion, stakeholders are proactively addressing the immediate challenges while laying the groundwork for a more resilient trade ecosystem:
Infrastructure Reinforcement: Investments in expanding the Canal's infrastructure are underway, aiming to accommodate larger vessels and mitigate future congestion risks.
Technological Innovations: Advanced technology, including AI-driven traffic management systems, are being harnessed to optimize vessel flow, minimize congestion, and enhance navigational efficiency.
Diversified Navigation Strategies: Shipping companies are reevaluating their route strategies, emphasizing diversification to reduce dependence on any one route.
Adaptive Supply Chains: Businesses are embracing adaptable supply chain models, integrating digital solutions, and implementing robust risk management strategies to navigate potential disruptions.
Conclusion
The August 2023 Panama Canal congestion serves as a poignant reminder of the delicate balance of global trade and its vulnerability to an array of intricate factors, including climate change-induced drought. As the world grapples with the aftermath of this pivotal event, it is simultaneously presented with a unique opportunity for innovation and adaptation. The lessons derived from this congestion will drive stakeholders to craft a trade landscape that is not only agile and resilient but also attuned to the challenges posed by a changing climate and evolving global dynamics.
SBB Shipping USA Inc. – Consider it shipped!™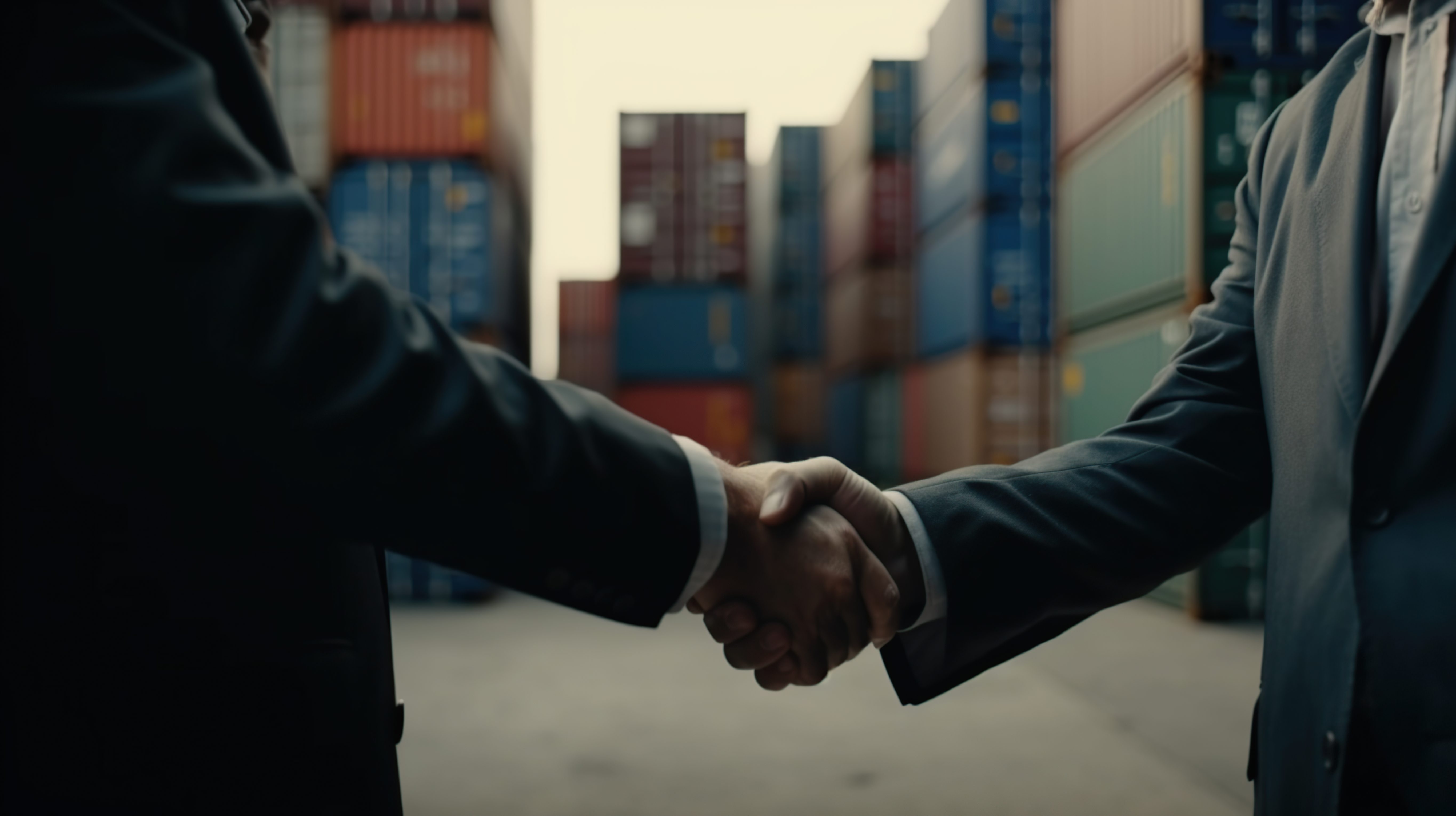 LOGISTICS
Welcome to the world of maritime trade, where gigantic vessels navigate vast oceans, transporting goods and commodities that sustain economies around the globe. In recent years, the shipping industry has witnessed significant transformations through strategic collaborations known as shipping alliances. These alliances have played a crucial role in streamlining operations, maximizing efficiency, and driving growth in an ever-evolving international trade landscape.
In this blog post, we will delve into the major shipping alliances that have taken center stage in 2023, examining their impact on the industry and how they are shaping the future of global trade.
The Emergence of Shipping Alliances
Over the past two decades, the shipping industry has seen a consolidation trend, with companies forming alliances to optimize their operations and remain competitive. In 2023, these alliances have evolved to become even more comprehensive, fostering cooperation and coordination among major container shipping companies.
The 2M Alliance
The 2M Alliance, a strategic partnership between Maersk Line and Mediterranean Shipping Company (MSC), stands as one of the most prominent shipping alliances in 2023. This alliance, established in 2015, enables the two shipping giants to share vessels, networks, and resources, covering major trade routes across Asia, Europe, and the Americas. By pooling their expertise, the 2M Alliance has enhanced schedule reliability, increased efficiency, and effectively adapted to fluctuations in demand.
The OCEAN Alliance
Another influential player in the shipping industry is the OCEAN Alliance, which comprises COSCO Shipping, CMA CGM, Evergreen Line, and OOCL. Formed in 2017, this alliance boasts an extensive network, covering all major trade lanes globally. In 2023, the OCEAN Alliance remains a critical force, allowing its members to leverage shared resources, standardized processes, and cutting-edge technology to meet customer demands effectively.
THE Alliance
THE Alliance, consisting of Hapag-Lloyd, Yang Ming Marine Transport Corporation, and Ocean Network Express (ONE), is yet another significant player in the shipping alliance landscape. Established in 2017, THE Alliance has strategically positioned itself to provide comprehensive coverage of trade routes connecting Asia, North America, and Europe. By combining their strengths, the member lines have optimized container capacity, reduced transit times, and achieved greater cost efficiencies.
Impact on Global Trade
The consolidation of the shipping industry through alliances has had far-reaching effects on global trade. These collaborations have enabled shipping companies to address capacity issues, deploy larger vessels, and improve overall service quality. As a result, businesses engaged in international trade have benefited from more reliable schedules, streamlined supply chains, and reduced shipping costs.
Addressing Environmental Challenges
Beyond operational advantages, shipping alliances have also taken significant steps toward addressing environmental concerns. With sustainability becoming a pressing issue, major players in the industry are investing in eco-friendly technologies and practices. By pooling their resources, shipping alliances can more effectively research, develop, and implement sustainable solutions, reducing their carbon footprint and promoting greener shipping practices.
Navigating Challenges
While shipping alliances offer numerous benefits, they are not without challenges. Antitrust regulations, trade disputes, and geopolitical tensions can impact the smooth functioning of these alliances. Moreover, fluctuations in global trade, natural disasters, and unforeseen events can disrupt supply chains, requiring flexible responses from the member lines.
Conclusion
In 2023, major shipping alliances have emerged as influential players in the global maritime industry, revolutionizing the way goods are transported across continents. Through collaboration and synergy, these alliances have optimized operations, enhanced reliability, and played a significant role in driving international trade. As the shipping industry continues to evolve, these alliances will remain at the forefront of innovation, shaping the future of global trade in an increasingly interconnected world.
SBB Shipping USA Inc. – Consider it shipped!™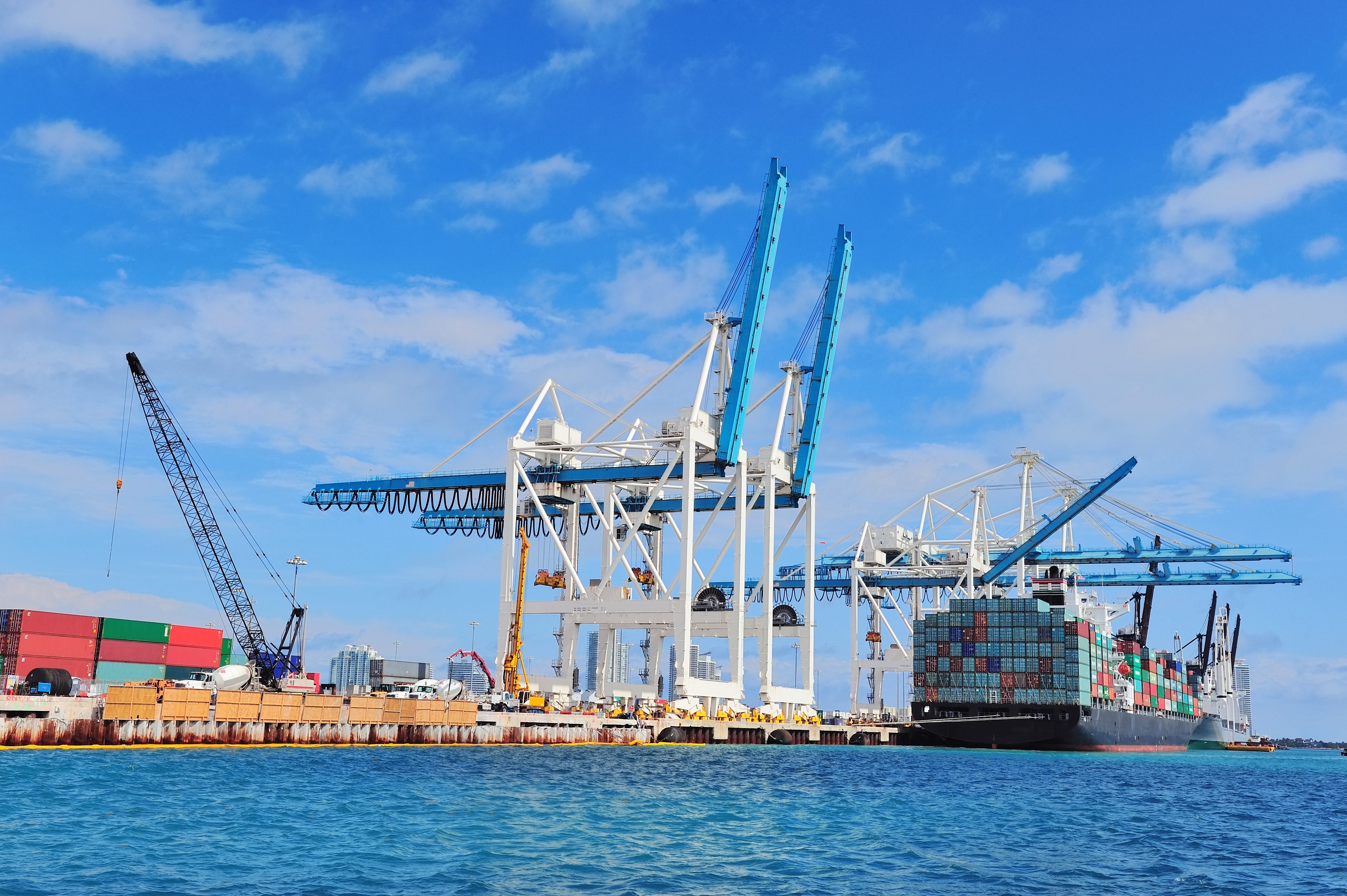 LOGISTICS
In the complex world of maritime shipping, various terminologies often confuse even the most seasoned industry experts. Two such terms that frequently cause confusion are demurrage and detention. Both have significant implications for the efficient movement of goods and containers, yet they serve distinct purposes in the shipping process. In this blog post, we'll delve into the fundamental differences between demurrage and detention, shedding light on how they impact global trade.
Demurrage: The Time Factor
Demurrage refers to the charges imposed by the shipping line or terminal operator when the cargo owner exceeds the allotted time for the use of certain facilities or equipment. Specifically, it relates to the time a container spends at the port, terminal, or other designated locations beyond the agreed-upon "free time." This free time typically varies from a few days to a week, depending on the port and the shipping line's policies.
When cargo owners fail to collect their containers within the designated free time, demurrage charges kick in. These charges are intended to motivate importers and exporters to promptly retrieve their cargo, allowing for a smoother flow of containers and avoiding congestion at ports. Demurrage costs can escalate rapidly, making it a considerable concern for supply chain managers who must strategize their operations to avoid unnecessary expenses.
Detention: The Space Factor
On the other hand, detention pertains to the additional time given to cargo owners to utilize shipping containers for loading or unloading cargo beyond the time specified in the shipping contract. Unlike demurrage, which focuses on the port and terminal timeframe, detention deals with the time spent using the shipping container outside these facilities.
Detention charges apply when the cargo owner retains the container for an extended period at their own premises, warehouse, or any location other than the designated port or terminal. These charges are distinct from demurrage and are typically billed by the shipping line. The goal behind detention charges is to encourage efficient container circulation, making containers available for other shipments promptly.
Different Perspectives, Different Impacts
The main distinction between demurrage and detention lies in their focus: demurrage deals with time spent at the port, while detention concerns time spent using the container outside the port. This differentiation becomes crucial when considering the party liable for the charges.
In demurrage cases, the responsibility generally falls on the cargo owner or importer, as it relates to the time containers spend at the port awaiting collection. Effective coordination between the various stakeholders in the supply chain can help avoid demurrage charges and reduce delays.
Conversely, detention charges are often the responsibility of the exporter or shipper, as it revolves around the use of the container beyond its allocated time outside the port. Proper planning and coordination between the exporter, the shipping line, and the importer can mitigate detention costs and ensure efficient container utilization.
Conclusion
Understanding the nuances between demurrage and detention is essential for anyone involved in maritime shipping and global trade. While both involve additional charges incurred due to delays, their key differences lie in their focus – demurrage on port dwell time and detention on container usage outside the port. To navigate the complexities of maritime shipping successfully, importers, exporters, and logistics professionals must meticulously manage their container movement, adhere to agreed-upon timeframes, and foster robust communication with shipping lines and terminal operators. By doing so, they can optimize their supply chains, minimize additional costs, and contribute to the seamless flow of goods on the global stage.
SBB Shipping USA Inc. – Consider it shipped!™