E-COMMERCE
LOGISTICS
In today's interconnected world, where borders are no longer barriers, the efficient movement of goods is paramount. SBB Shipping USA Inc. stands at the forefront of this dynamic landscape, revolutionizing logistics and e-commerce services. With a commitment to excellence, SBB USA seamlessly bridges the gap between businesses and consumers across the globe.
In an era where speed, precision, and reliability define success in international trade, SBB Shipping USA Inc. has emerged as a game-changer. This article delves into the company's innovative logistics and e-commerce services, exploring its role in shaping the global trade regions.
A Glimpse into SBB Shipping USA Inc.
SBB Shipping USA Inc. has earned its reputation as a leader in the logistics and e-commerce industry through a combination of cutting-edge technology, an extensive network, and a customer-centric approach. Established with a vision to simplify global trade, the company has successfully integrated traditional shipping practices with modern e-commerce demands.
Logistics Services that Redefine Efficiency
At the heart of SBB Shipping USA Inc.'s success lies its unparalleled logistics services. The company leverages state-of-the-art tracking systems, real-time data analytics, and a team of experts to ensure that every shipment reaches its destination seamlessly. From warehousing solutions that optimize inventory management to freight forwarding services that connect businesses worldwide, SBB Shipping USA Inc. has mastered the art of logistics.
Empowering E-Commerce Expansion
In the digital age, e-commerce has transcended borders, opening up unprecedented opportunities for businesses. SBB Shipping USA Inc. recognized this trend early on and has since been a driving force behind the success of countless online businesses. Through its e-commerce services, the company offers end-to-end solutions that cover everything from secure payment gateways to last-mile delivery. By taking care of the intricate details, SBB Shipping USA Inc. empowers e-commerce businesses to focus on growth and customer satisfaction.
A Global Network of Trade
What truly sets SBB Shipping USA Inc. apart is its extensive global network. The company operates in key trade regions, acting as a vital link that connects businesses and markets. Whether it's the bustling ports of Asia and North America, the manufacturing powerhouses of Europe, or the diverse markets of North Africa, SBB Shipping USA Inc. has established a presence that facilitates seamless cross-border trade.
Navigating Trade Regulations
Navigating the intricate web of international trade regulations can be daunting. SBB Shipping USA Inc. excels in this aspect, offering expert insights and assistance to businesses looking to expand their reach. The company's in-depth knowledge of customs regulations, tariffs, and compliance ensures that shipments move swiftly while staying compliant with the ever-evolving global trade landscape.
Sustainability Initiatives
In an era of environmental consciousness, SBB Shipping USA Inc. goes beyond traditional logistics by integrating sustainability into its operations. The company employs eco-friendly practices, optimizing shipping routes for fuel efficiency, and embracing technologies that reduce carbon footprint. By doing so, SBB Shipping USA Inc. not only meets the demands of the present but also ensures a greener future for global trade.
Conclusion
SBB Shipping USA Inc. stands as a testament to the transformative power of innovative logistics and e-commerce services in shaping the modern global trade landscape. With a commitment to efficiency, reliability, and sustainability, the company continues to redefine the way businesses navigate international markets. As we look ahead, SBB Shipping USA Inc. remains a beacon of excellence, guiding businesses towards new horizons in the realm of global trade.

SBB Shipping USA Inc. – Consider it shipped!™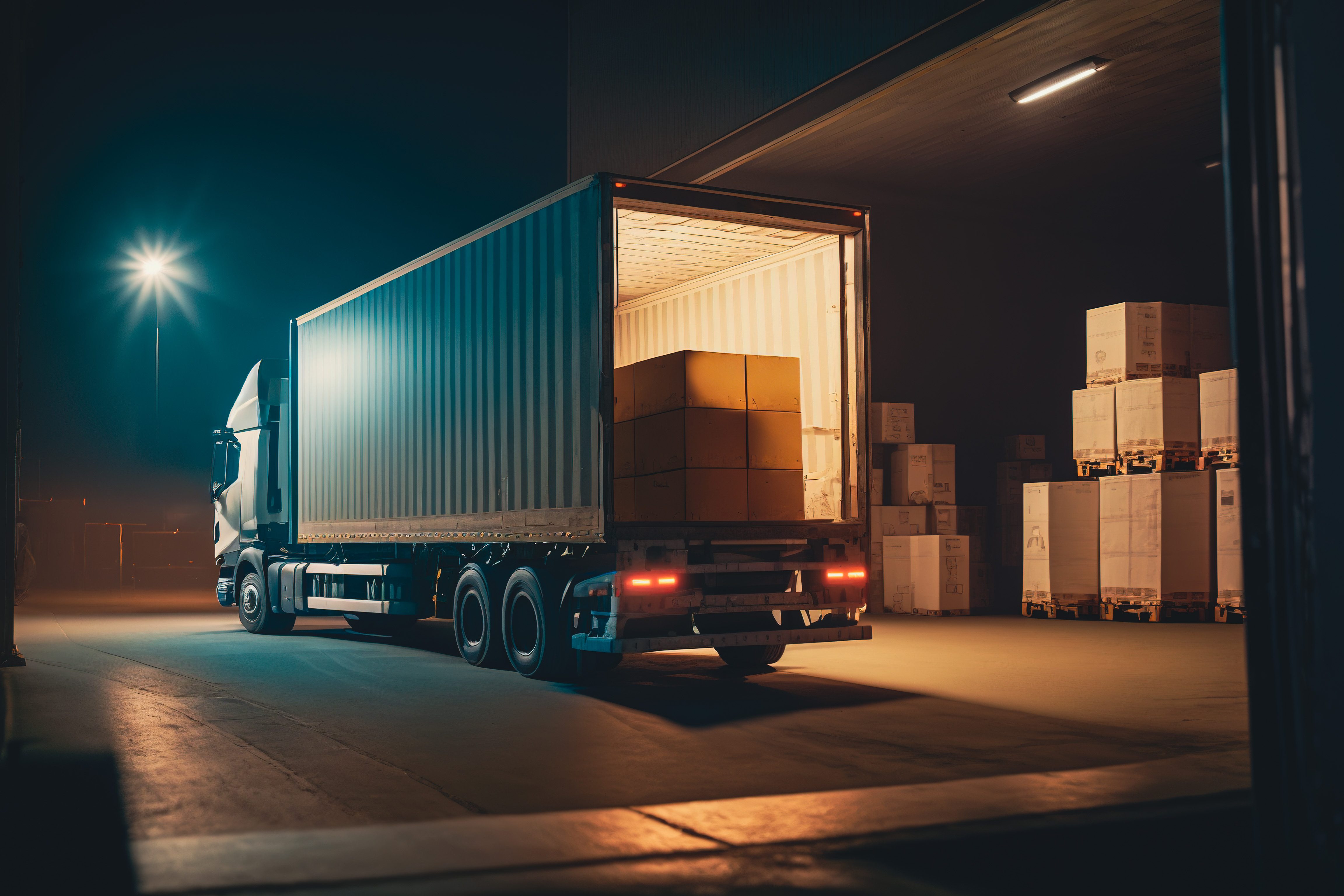 E-COMMERCE
LOGISTICS
Logistics plays a pivotal role in the success of any business, as it involves the efficient management of the flow of goods from point A to point B and beyond. In the world of logistics, three primary concepts are crucial to understand: inbound logistics, outbound logistics, and reverse logistics. Each of these logistics processes serves a distinct purpose in the supply chain, and understanding their differences is essential for businesses aiming to streamline operations and improve customer satisfaction.
Inbound Logistics
Inbound logistics is the process of managing and controlling the flow of materials, components, and products from suppliers or vendors to a business's production facility or distribution center. This phase focuses on procurement, transportation, and inventory management. Here are some key aspects of inbound logistics:
Supplier Relationships: Strong relationships with suppliers are vital in ensuring a smooth inbound logistics process. Effective communication and collaboration with suppliers help optimize material orders and deliveries.
Inventory Management: Inbound logistics includes receiving and storing raw materials efficiently to minimize excess inventory while ensuring a steady supply for production.
Transportation: Managing transportation from suppliers to the business location is a critical component. This may involve various modes of transportation, such as trucks, ships, or even air freight.
Quality Control: Ensuring the quality of incoming materials is essential to maintain product standards and avoid production delays or defects.
Outbound Logistics
Outbound logistics, on the other hand, involves the management of the flow of finished products from a business's warehouse or manufacturing facility to the end customers. This phase is crucial for delivering products to consumers on time and in optimal condition. Key elements of outbound logistics include:
Order Processing: Efficient order processing is essential for fulfilling customer orders accurately and promptly.
Warehousing: Organizing products in warehouses for quick retrieval and shipping is crucial to meet customer demands efficiently.
Transportation: Choosing the right mode of transportation and distribution channels to deliver products to various customer locations.
Customer Service: Providing excellent customer service, including tracking orders, managing returns, and addressing inquiries, is a vital part of outbound logistics.
Reverse Logistics
Reverse logistics, sometimes referred to as aftermarket logistics, deals with the process of moving goods from the customer back to the manufacturer or retailer. This phase includes returns, recycling, repairs, and disposal of products. Key aspects of reverse logistics include:
Returns Management: Handling customer returns efficiently while assessing the condition of returned products for resale or refurbishment.
Recycling and Disposal: Ensuring environmentally responsible disposal or recycling of products that cannot be resold or refurbished.
Warranty Repairs: Managing warranty claims and repairs for faulty products, providing customer support during the return process.
Remanufacturing: The practice of refurbishing and reselling returned products, reducing waste and maximizing value.
Conclusion
Inbound, outbound, and reverse logistics are integral parts of the supply chain that together ensure the efficient movement of goods from suppliers to customers and back. Understanding the differences between these logistics processes is essential for businesses looking to enhance operational efficiency, reduce costs, and provide exceptional customer service. By optimizing each of these phases, companies can gain a competitive edge in today's dynamic marketplace, ultimately leading to improved customer satisfaction and sustainable growth.

SBB Shipping USA Inc. – Consider it shipped!™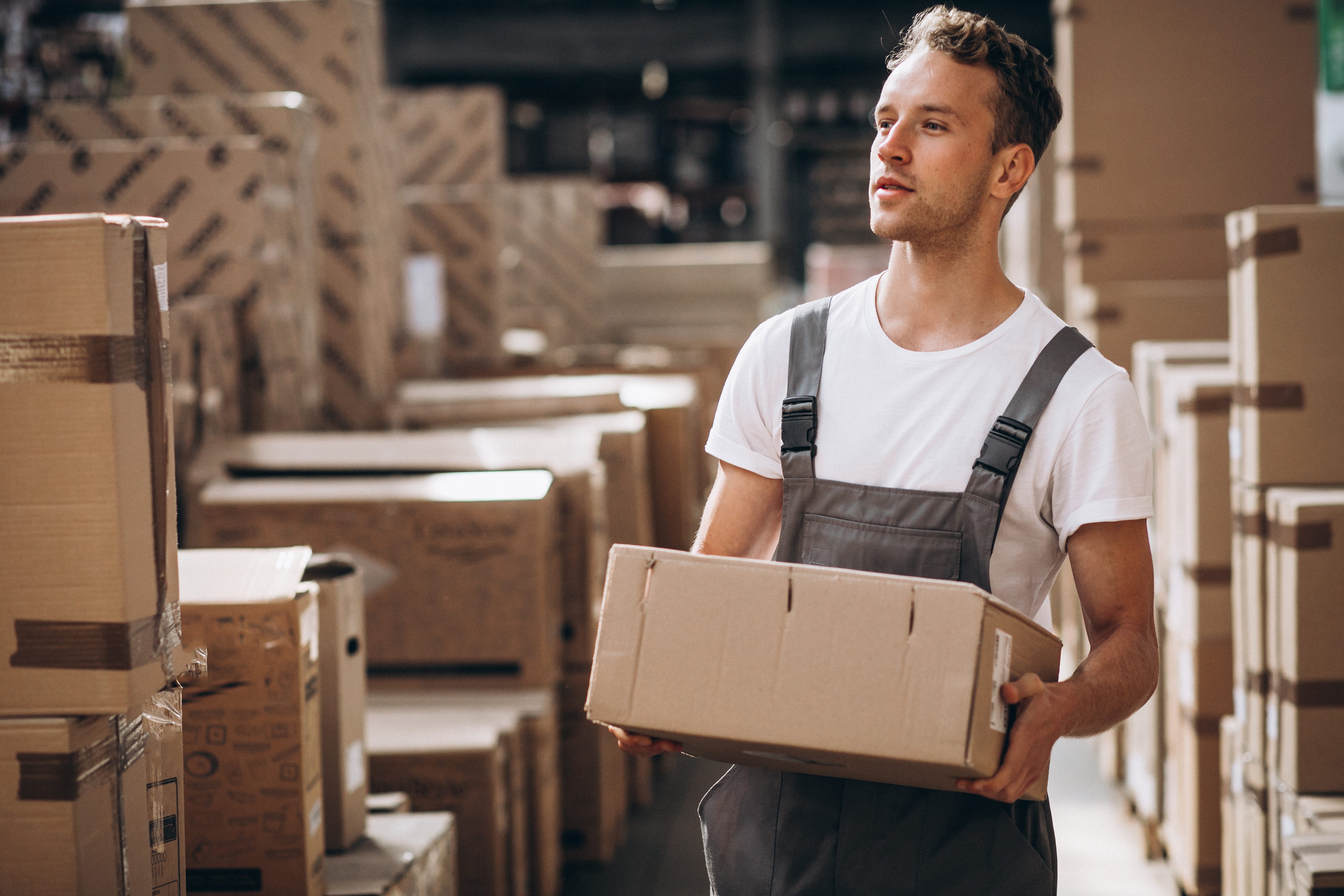 E-COMMERCE
In the dynamic world of e-commerce, meeting customer expectations is key to success. As online shopping continues to grow rapidly, businesses are constantly seeking innovative ways to differentiate themselves from the competition. One powerful strategy that has emerged is the integration of value-added services into e-commerce fulfillment. These services go beyond the basic delivery of goods, adding an extra layer of convenience, personalization, and satisfaction for customers. In this blog post, we'll delve into the concept of value-added services in e-commerce fulfillment and explore how they can transform the customer experience.
Understanding Value-Added Services
Value-added services are additional offerings provided by e-commerce businesses to enhance the overall customer experience. These services can range from customization options, gift wrapping, and personalized messaging to expedited shipping, product assembly, and hassle-free returns. By providing these added benefits, e-commerce businesses aim to exceed customer expectations and build long-term loyalty.
Personalization and Customization
One of the most sought-after value-added services in e-commerce fulfillment is personalization. Customers appreciate the ability to customize products to suit their individual preferences. From engraved messages to tailor-made packaging, personalization adds a touch of exclusivity and uniqueness to the shopping experience. By investing in advanced technologies and flexible manufacturing processes, businesses can offer a wide range of customizable options, satisfying even the most discerning customers.
Efficient and Expedited Shipping
In today's fast-paced world, customers expect quick and efficient shipping. Value-added services in fulfillment extend beyond traditional shipping methods to cater to these expectations. Expedited shipping options, such as same-day or next-day delivery, can be a game-changer, especially for time-sensitive purchases. E-commerce businesses can collaborate with logistics partners to optimize delivery networks, ensuring fast and reliable shipping services that delight customers and create a competitive advantage.
Hassle-Free Returns and Exchanges
Returns and exchanges are an integral part of e-commerce, and how businesses handle them can significantly impact customer satisfaction. By offering hassle-free returns and exchanges, e-commerce companies can build trust and provide peace of mind to customers. Implementing streamlined return processes, prepaid return labels, and clear return policies can make the returns experience seamless and convenient, ultimately fostering customer loyalty.
Product Assembly and Installation
Certain products require assembly or installation upon delivery, and providing these value-added services can simplify the customer experience. By offering professional product assembly or installation, businesses eliminate the need for customers to navigate complex instructions or hire external help. This convenience not only saves time but also enhances customer satisfaction, making the shopping journey more enjoyable and stress-free.
Enhanced Packaging and Gift Wrapping
Thoughtful and visually appealing packaging can enhance the joy of receiving a product. Value-added services in e-commerce fulfillment include premium packaging options, eco-friendly materials, and attractive gift wrapping. These services can transform a regular purchase into a memorable gifting experience, making customers feel valued and appreciated.
Conclusion
Value-added services in e-commerce fulfillment are a powerful tool to enrich the customer experience. By going beyond the basics of order fulfillment, businesses can differentiate themselves, build brand loyalty, and drive customer satisfaction. From personalization and customization to efficient shipping, hassle-free returns, and enhanced packaging, these services have the potential to delight customers and create a lasting impression. In the competitive e-commerce landscape, embracing value-added services is not just an option but a necessity for businesses striving to excel and thrive in the digital realm.
SBB Shipping USA Inc. – Consider it shipped!™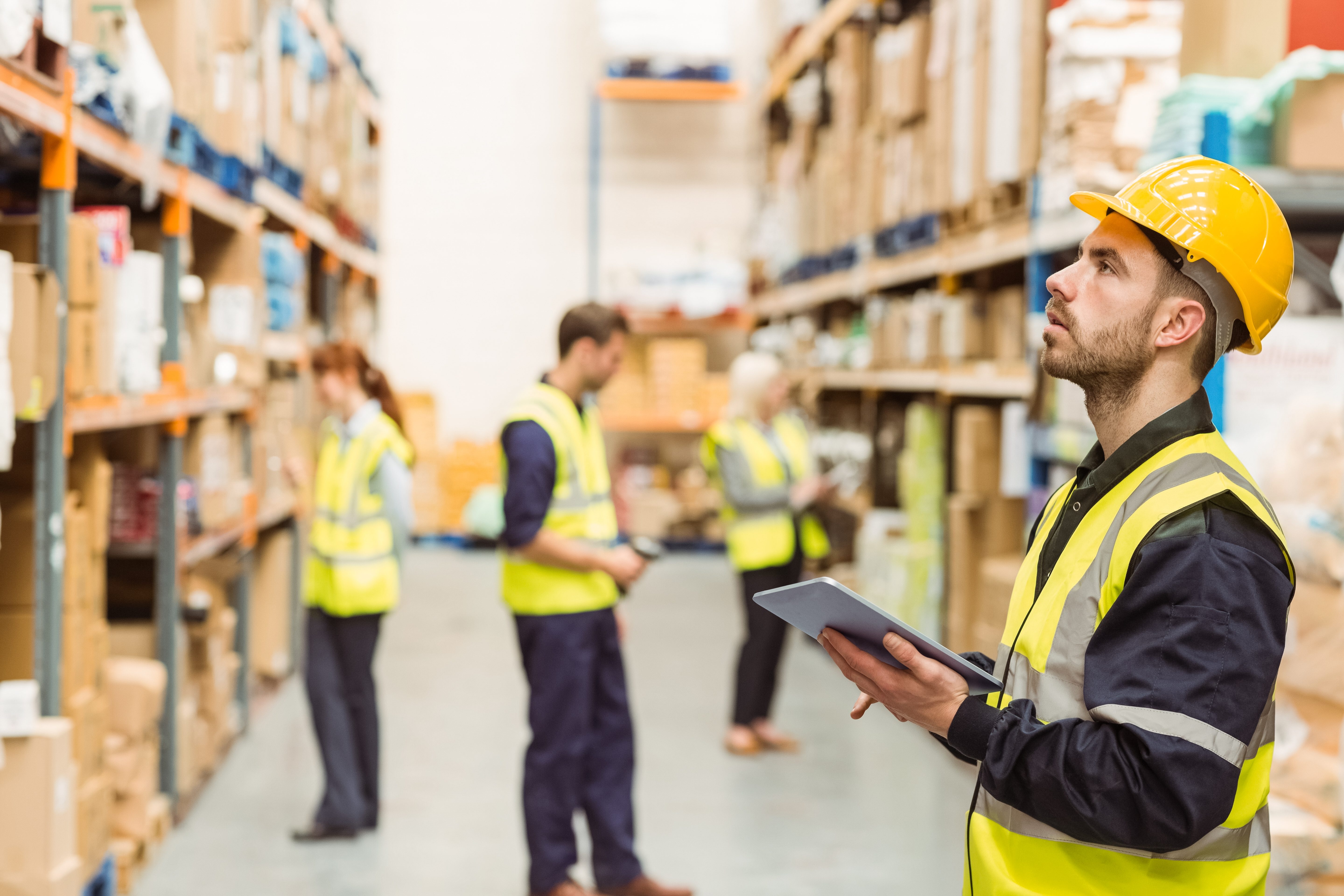 E-COMMERCE
LOGISTICS
What is the Bullwhip Effect?
The bullwhip effect is a supply chain phenomenon in which slight changes in consumer demand can cause progressively larger fluctuations in demand as one moves upstream in the supply chain. This effect can lead to increased variability in inventory levels, order quantities, and production schedules, which can in turn increase costs and reduce efficiency.
The term "bullwhip effect" was coined by Procter & Gamble in the 1990s as the company noticed the effect on its supply chain. It's named after the way a bullwhip behaves when it is cracked. When a bullwhip is cracked, a slight movement at the handle causes the whip's tip to move in a much larger arc. Similarly, in a supply chain, a slight change in consumer demand can cause a larger and more amplified effect on the upstream stages of the chain.
Example of the Bullwhip Effect
One way the bullwhip effect can occur is when a retailer places an order based on a forecasted increase in demand rather than actual customer demand. If the forecast is wrong, the retailer may cancel or reduce the next order, leading the supplier to decrease production and order fewer raw materials. This creates a cycle of fluctuating orders that amplifies changes in customer demand.
For example, a retailer orders 1,500 units anticipating a 50% increase, but the demand only increases by 10%, resulting in a surplus of 750 units. To compensate, the retailer orders only 750 units for the next period, causing the supplier to assume decreasing demand and order only 500 units, leading to inventory shortages, production delays, and increased costs.
Thus, the bullwhip effect can occur due to a lack of communication and coordination between different stages of the supply chain, and it can have a significant impact on supply chain efficiency and profitability.
7 Common Causes of the Bullwhip Effect
Minor demand fluctuations commonly cause the bullwhip effect, however, there are other reasons that can trigger the same effect such as:
Supply chain stakeholders making suboptimal decisions at any point along the chain, such as errors in customer service or shipping.
Lack of communication and alignment between organizations in the supply chain, leading to delays and errors.
Inaccurate demand forecasts due to over-reliance on historical data.
Lead-time issues, including manufacturing delays and shipping delays.
Overreacting or underreacting to demand expectations, resulting in stockouts or overstocking.
Disruptions to regular buying patterns due to cost changes, discounts, or price variations.
Retailers or customer companies practicing order batching, leading to unpredictable demand fluctuations.
SBB Shipping:  Our Technology Helps Prevent Disorder in the Supply Chain
There are many things you can do to deal with the bullwhip effect including but not limited to the following:
Improving forecast accuracy.
Stabilizing price fluctuations.
Correctly evaluating order batching.
Improving inventory planning.
Reviewing safety stock levels.
Collaborating with transparency across stakeholders in the supply chain.
Reducing lead time and delays.
Optimizing processes with technology.
At SBB Shipping, our technology infrastructure enables simultaneous and timely information to prevent disorder in the supply chain.
SBB's Smart Warehouse System
For example, we provide our clients with the opportunity to utilize our technology infrastructure and online software free of charge. Our Smart Warehouse System enables clients to visualize and manage the most up-to-date status of their SKUs in inventory management and accelerate and facilitate the distribution chain on their behalf.
SBB's Simultaneous Integration
Furthermore, our simultaneous integration of clients' e-commerce online sales platform with their software allows for the immediate delivery of orders to end customers, ensuring customer satisfaction.
SBB's 100% Transparency
Additionally, our company's transparency and trust framework allows clients to follow up at every step of the process, from the entry of their products to the delivery to their final customers, allowing for optimum evaluation and analysis with reporting.
By utilizing SBB Shipping's technology infrastructure, clients can prevent the bullwhip effect and increase supply chain efficiency and profitability. With its value-added 3PL and E-Commerce fulfillment services, SBB Shipping offers a complete solution for businesses looking to optimize their supply chain and stay ahead of the competition.
SBB Shipping USA Inc. – Consider it shipped!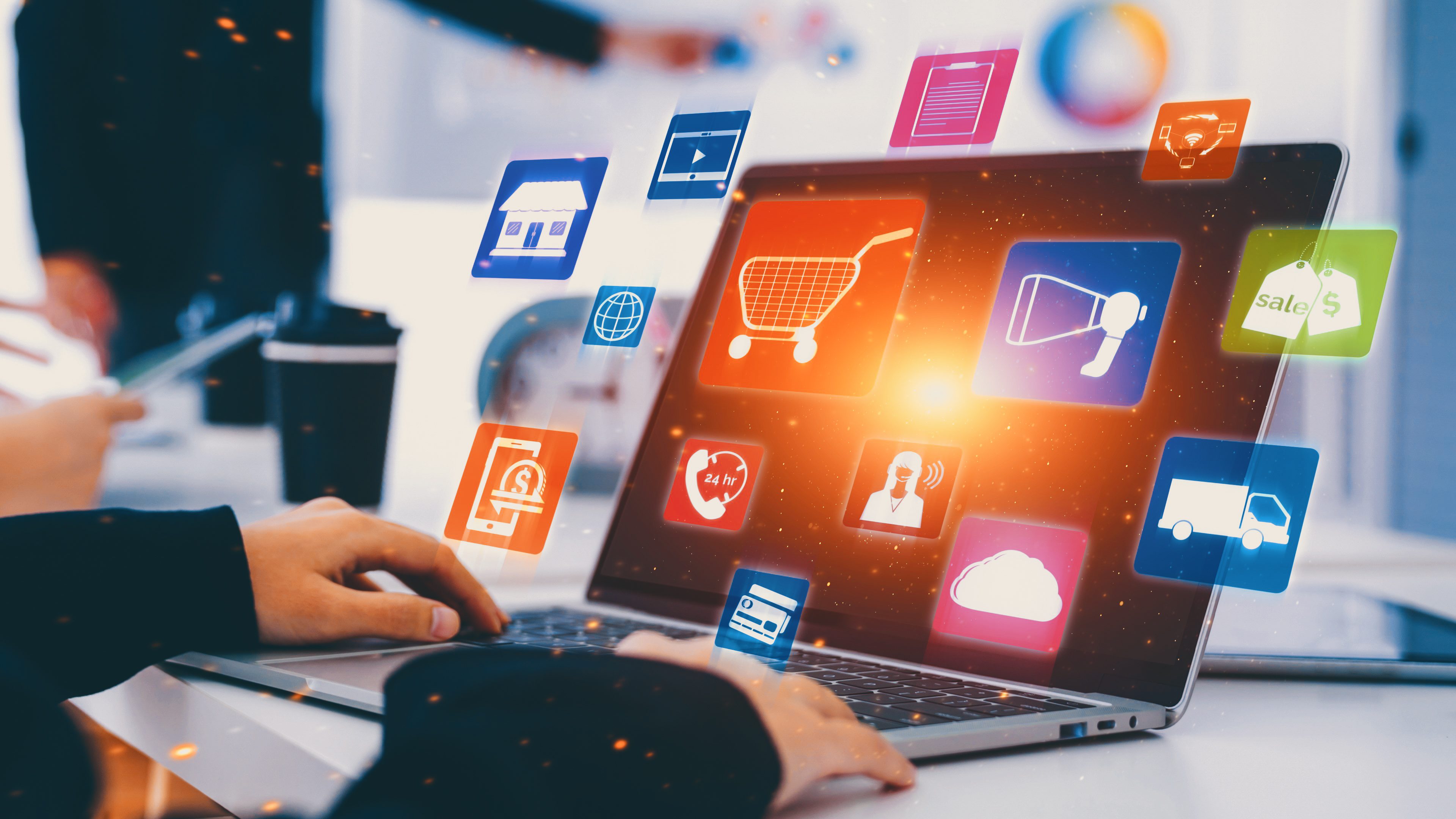 E-COMMERCE
As the world becomes more digitized, e-commerce has grown exponentially, and more businesses are looking to expand their online presence. With this growth comes the need for efficient and effective fulfillment services that can keep up with the demands of E-Commerce customers. That's where Third-Party Logistics (3PL) comes in. In this article, we'll explore the benefits of 3PL for e-Commerce fulfillment in the USA, specifically through the services offered by SBB Shipping.
SBB, with its warehouses in the USA and up-to-date software technology applications, has become a prominent 3PL service provider in its sector, providing top-notch and affordable support for corporations dealing with E-Commerce. SBB ensures that its customers are at the center of the marketplace with its full simultaneous integration and software infrastructure providing increased sales and customer satisfaction with smooth and fast process management.
Order receiving, Packing & Shipping
One of the main benefits of partnering with SBB is their ability to keep your products in their warehouse and have your orders delivered with value-added services like required sorting, packing, and labeling to the end consumer on the same day. This means that you can focus on growing your business while SBB takes care of the tedious fulfillment process.
Providing The Highest Efficiency With Up-To-Date Technology
SBB offers its customers the opportunity to utilize its technology infrastructure and online software free of charge. This allows businesses to benefit from SBB's value-added 3PL and E-Commerce fulfillment services while still being in control of their technology needs.
Simultaneous Integration
SBB's software is integrated with 100+ e-commerce stores, allowing businesses to integrate their online sales platform with SBB's software. This means that SBB receives your orders instantly and delivers them to your end customer without wasting time, providing increased customer satisfaction.
Smart Warehouses
SBB's Smart Warehouses system is a significant part of its technology infrastructure. It offers the opportunity to visualize and manage the most up-to-date status of your SKUs in inventory management and accelerate and facilitate the distribution chain on your behalf. This means that businesses can have a more balanced and traceable inventory and E-Commerce value chain management.
100% Transparency
SBB offers all its clients the opportunity to follow up at every step of the process, from the entry of their products to SBB's warehouse to the delivery to their final customers. This provides businesses with the chance for optimum evaluation and analysis with reporting, which helps them make data-driven decisions.
Customize Your Workflow
SBB's powerful and up-to-date 3PL service platform is compatible with every business-to-business (B2B) or business-to-consumer (B2C) model in your e-commerce process and has the capacity to fulfill what you are looking for. This means that businesses can customize their workflow to their specific needs and requirements.
Benefits Of Partnering With SBB
Partnering with SBB comes with a range of benefits, including:
Quality Increase:

 

With SBB's value-added services, businesses can increase the quality of their fulfillment process.
Opportunity to Grow Your Business and Market Share:

 

SBB's services can help businesses expand their online presence, leading to an increase in market share.
Increase in Revenue and Profitability:

 

By streamlining the fulfillment process, businesses can increase their revenue and profitability.
Coming to the Forefront in Customer Satisfaction:

 

SBB's services provide increased customer satisfaction, leading to loyal and regular customers.
Gaining Loyal and Regular Customers:

 

By providing efficient and effective fulfillment services, businesses can gain loyal and regular customers.
Traceable, More Balanced Inventory and E-Commerce Value Chain Management:

 

Gain full visibility and control over your inventory management with SBB's cutting-edge technology infrastructure, which supports real-time monitoring and management of your SKUs.
We Operate Globally & Act Locally
With a worldwide network of over 100 agents, SBB Shipping is always where you need us to be. Our 3PL services are an excellent option for businesses looking to optimize their E-Commerce fulfillment process.
SBB Shipping USA Inc. – Consider it shipped!